NSW Premier Chris Minns says his government will not work with Latham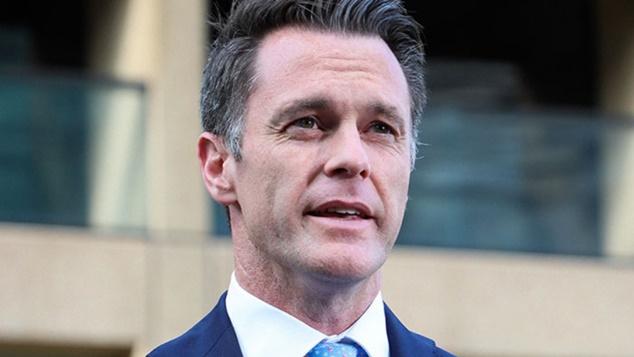 New South Wales Premier Chris Minns says his new government will not work with One Nation's Mark Latham at all.
As counting continues after last week's NSW state election it's clear what Minns will only be able to form a minority government, but the Labor Premier has categorically ruled out working with One Nation's NSW leader on any level.
Warning: This story has details of comments which might be distressing to some readers. For 24-hour crisis support and suicide prevention call Lifeline on 13 11 14. For Australia-wide LGBTQI peer support call QLife on 1800 184 527 or webchat.
One Nation will have two members in the upper house, but Minns has told Sky News that they be opposed to working with the party.
"We're not going to work with him," Minns told Sky News, and he called on the next NSW Liberal leader to make the same commitment. The Premier said Latham was trying to import a "US Trump-style approach" into NSW politics, bit was having much less success.
"I'm not sure who is going to lead the Liberal Party in the next few months, but I'd call on their organisation to make a similar commitment because the commentary he made in relation to the independent member for Sydney Alex Greenwich were vile and obviously hugely disrespectful."
Minns said he would not be supportive of Latham chairing any committees when parliament reconvenes.
Latham has refused to apologise for a graphic and homophobic social media post he shared on Friday. OUTinPerth, like most media outlets, has chosen not to repeat the comment he made.
The post was directed at independent gay MP Alex Greenwich, after Greenwich described Latham as a "disgusting human being" in relation to the recent riot outside a Sydney Church where Latham was speaking. Latham deleted the tweet several hours after it was first posted.
It sparked outrage from federal party leader Pauline Hanson who demanded an immediate apology from Latham. Hanson released a video on Friday saying Latham was not returning her calls or texts.
After going to ground for 24 hours Latham reappeared on Twitter on Saturday morning where he continued to make accusations about the LGBTIQA+ communities.
Premier Chris Minns said Latham's comments deserved to be condemned.
"He's been condemned from nearly every political party in the state and rightly so. I think he has shown himself to be quite spiteful."
Alongside criticism from politicians across the political spectrum, Latham was also the subject of a stinging editorial from Bevan Shields, the editor of the Sydney Morning Herald.
Shields said the attacks from Latham on Greenwich suggested that he was "unwell" and "this latest episode in his long history of abuse proves he is not a fit and proper person to remain in parliament."
"His dark obsessions with gays, abused women, casual racism and trans people are beyond the pale and clearly unacceptable in a modern society that values tolerance and openness." Shields wrote.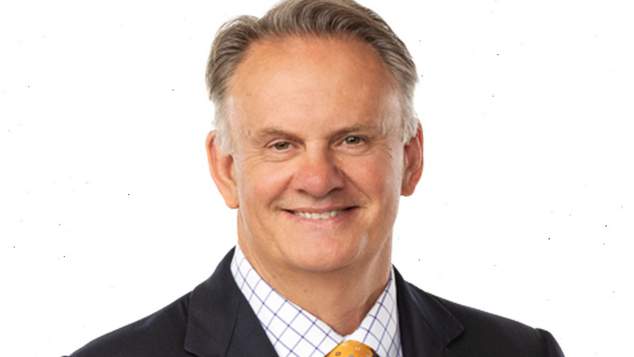 Latham broke his silence yesterday posting "Never apologise, never explain." He released a statement to News Corp saying his response to Greewich was justified.
"Sometimes in public life when you throw out insults they come back at you harder and truer … So boo-hoo Alex Greenwich." the statement said.
"When he calls someone a disgusting human being for attending a meeting in a church hall, maybe attention will turn to some of his habits,' he said.
Latham said he had only deleted the offensive tweet because he didn't want young people to read it on his social media.
"Greenwich goes into schools talking to kids about being gay," he said. "I didn't want to be accused of anything similar, leaving that kind of content on my socials."
On Twitter the One Nation leader delivered a series of posts criticising LGBTIQA+ communities, describing them as "Alphabet people".
"I'm only saying what normal people know to be the truth. The elites deny this because they are caught up in a weird Identity Politics Cult. In which Alphabet people are accorded automatic sainthood. Just look at the trans shooter in the US!!" Latham said before taking aim at several figures in the Australian media.
"A core problem with Alphabet Ideology is the way it demands Compliance, not just Tolerance. Why? Because it's in the hands of the Left: political, media and corporate elites. The enduring Left mission is control of the lives of others. It used to be economic, now cultural." Latham posted.
OIP Staff
---
Do you need some support?
If you are struggling with anxiety or depression, support and counselling are available from:
QLife: 1800 184 527 / qlife.org.au (Webchat 3pm – midnight)
QLife are a counselling and referral service for LGBTQIA+ people.
DISCHARGED: [email protected] / discharged.org.au
Discharged is a trans-led support service with peer support groups for trans and gender diverse folks.
Lifeline: 13 11 14 / lifeline.org.au
Beyondblue: 1300 22 4636 / www.beyondblue.org.au
---

You can support our work by subscribing to our Patreon
or contributing to our GoFundMe campaign.