Old Mill Theatre set to bring a lesser known Coward play to the stage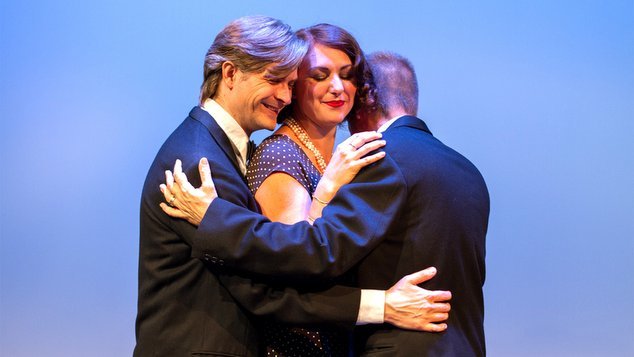 A Noël Coward romantic comedy – initially banned in the UK – will take audiences on a wickedly witty journey from Paris to London and New York as part of the Old Mill Theatre's latest offering.
Directed by Barry Park, Design For Living is a provocative play that portrays three amoral, glib and stylish characters and their hopelessly inescapable, if also unconventional, emotional entanglement.
From 1930s bohemian Paris to the dizzying heights of Manhattan society, a tempestuous love triangle unravels between vivacious interior designer Gilda, playwright Leo and artist Otto – three people unashamedly and passionately in love with each other.
"They are trapped in what one of the characters refers to as 'a three-sided erotic hodgepodge'," Park said in a media release announcing the production.
"It's a lively and funny but also atypical play that looks at dazzling, egotistical creatures and their self-destructive dependence on each other.
"I'd describe it as a stylish and scandalous comedy, exploring themes of bisexuality, celebrity, success and self-obsession."
Coward's play was written in 1932 and made it's debut on Broadway, but due to its risque content it was not performed in London until 1939. While it has been revived many times since it's debut, it is one of Coward's lesser known works.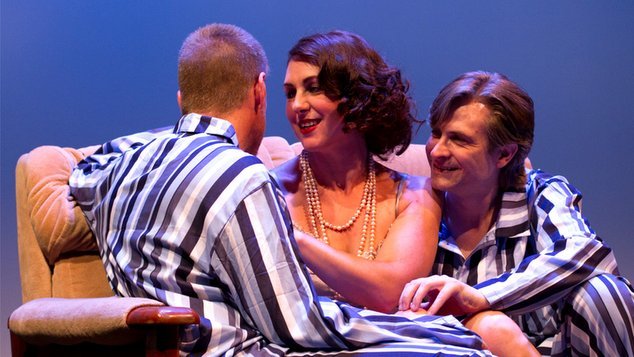 The main challenge, according to Park, is portraying the three settings on stage.
"It's going to be a challenge to fit the sets and furniture on the small Old Mill stage but I've worked out a crafty way to do it," he said.
"There's a lot of rapid dialogue in the play and the cast is going to have to be really on the ball – particularly the leads, who are rarely off stage.
"It also offers some wonderful set and costuming opportunities, given the time period is the glamorous early 1930s."
Acting and directing since the 1970s, Park has performed in a plethora of plays, musicals, pantomimes, minstrel shows, films, radio plays and television in Salisbury, Cape Town, Edinburgh, London and Perth.
He is equally at home performing in pantomimes and comedies such as Black Comedy, A Laughing Matter and She Stoops to Conquer as he is in Shakespearean tragedies such as Hamlet, The Merchant of Venice and Othello.
Several plays Park has directed have won awards, including M. Butterfly which picked up gongs for best director and best play at WA's annual Finley Awards.
His productions of Broken Glass, The Real Thing and Cat On a Hot Tin Roof have also received several Finley Award nominations.
"I always choose plays that are well-written which I think audiences will enjoy," Park said.
"I've always loved Noël Coward's plays, which are clever, complex and entertaining and have previously directed Blithe Spirit, which I enjoyed immensely.
"Design For Living is extremely funny and witty but it has a dark side and was very risqué for its time.
"Today's audiences will still find its content amusing, yet somewhat confronting, and will appreciate the opportunity to see it because the play is rarely staged."
Noël Coward's Design For Living plays at 8pm April 21, 22, 27, 28, 29, May 3, 4, 5 and 6 with 2pm matinees April 23 and 30. Tickets are $25, $20 concession – book at The Old Mill Theatre.  
The heritage-listed Old Mill Theatre is on the corner of Mends Street and Mill Point Road, South Perth.