Review: Oliver! shines with bright young talent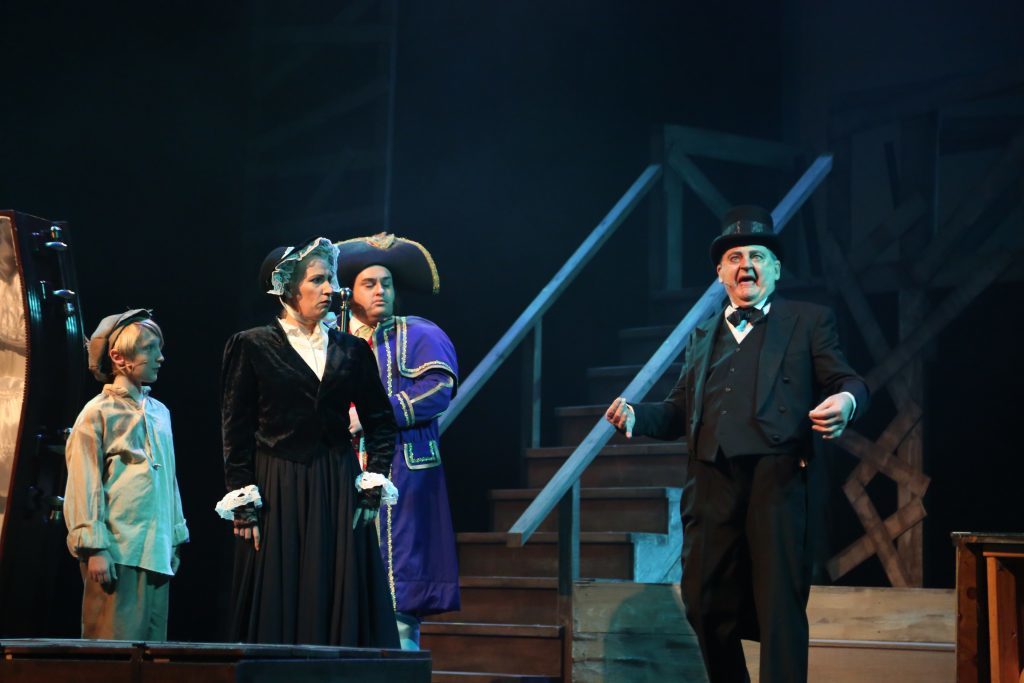 Oliver! | ICW Productions | Joy Shepard Performing Arts Centre | Until 27th August | ★ ★ ★ 
When Lionel Bart brought his show Oliver! to the West End it was quickly acclaimed and joined the canon of classic musical theatre so it is understandable that there was quite a buzz in Perth when it was announced ICW Productions was staging a revival. Oliver is a show perfect for community theatre because it has roles for so many people across a broad spectrum of age groups. It is a wonderful opportunity for young performers to work with and be mentored by more experienced performers. This production has some of the brightest young talents in Perth performing in ensemble as well as lead roles. Many of the younger roles are doubled in order to allow young performers to rest and to include more actors.
Saturday evenings' performance had a very engagingly innocent boy soprano, Lucas Steinwandel, who has a beautiful voice. Many of the cast are seasoned performers and their confidence steered the company well. It was particularly pleasing to see Dean Misdale returning again to work with this company in a featured role that highlighted his comedic talents particularly in the second half of the show. The actors weren't helped by some difficulties the sound people were experiencing throughout the show however. Hopefully these problems can be ironed out for the rest of the run. The live orchestra, conducted by Ian was extremely professional and mention must be made of the beautiful work of the woodwind section throughout the show. The set design is clever. The major set piece with its different levels and entrances allows it to adapt well to the requirements of shifting locations in the show. The costumes, lighting and set all work well to create a seamless environment for the narrative.
Oliver! has toe-tapping songs, beautiful ballads along with a book by Charles Dickens that explores dark terrain. This show didn't do anything particularly new with the material although there was opportunity to re-examine the violence against women subplot and make it grittier; more realistic. Tim Campbell did his best to be suitably threatening as the villain of the show but when you consider that other characters such as Fagin and Mr Sowerberry are equally evil characters who prey on children, they seemed bland by comparison. This is a shame because the contrast of menacing evil set against an innocent at risk is so necessary for this story to engage the audience. The show literally pulls its punches and the tension is absent from the plot. Thankfully the songs are hummable. A rousing reprise of 'Consider Yourself' sung by the entire company saves the strange abrupt ending, considered a novel twist during the original production. Oliver! is a show that left me not completely satisfied but… wanting more.
Charlie Perth
Oliver! will be at the Joy Shepard Performing Arts Centre until Saturday August 27th. Tickets available from trybooking.com