On This Gay Day: Blues singer Lucille Bogan was born in 1897
Lucille Bogan was born on this day in 1897
Lucille Bogan, also known as Bessie Jackson, was an American blues singer and songwriter born in Mississippi in 1897. Bogan's music career began in the 1920s, where she gained popularity for her suggestive and provocative lyrics.
She recorded over 100 songs during her career and was known for her ability to express the struggles and joys of being a black woman in America.
One of Bogan's most notable songs is B.D. Woman Blues, which she recorded in 1935. The song is a classic example of Bogan's provocative lyrics, and its title is believed to stand for "Bull Dyke." The song's lyrics explore the taboo topic of same-sex relationships and have been described as a pioneering lesbian anthem.
B.D. Woman Blues features Bogan's powerful vocals and a bluesy melody. The lyrics are bold and frank, with lines like "I got a bulldog, she'll really bite, sometimes I think she's a man." Bogan's lyrics challenged societal norms and gave a voice to the experiences of marginalized groups.
Despite the taboo subject matter, B.D. Woman Blues was popular among Bogan's fans and was a commercial success. The song's legacy has continued, with numerous artists covering the song over the years.
Bogan's music career spanned from the early 1920's to the mid 1930's. She passed away in 1948 her death attributed to coronary sclerosis.
In 2022 she posthumously introduced into the Blues Hall of Fame. The citation noted that "Bogan recorded some of the most memorable blues songs of the pre-World War II era, including some that were landmarks in blues and some that continue to sensationalize her reputation decades after her death"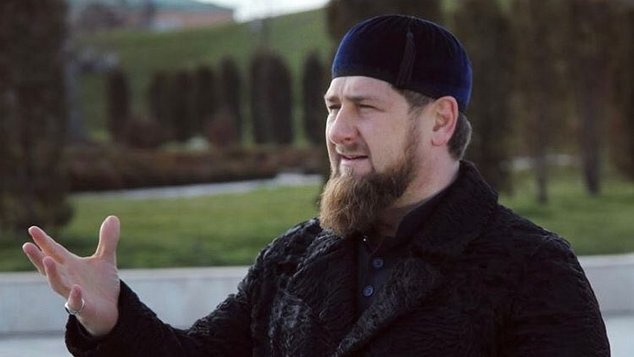 First reports of anti-gay purge in Chechen Republic
On this day in 2017 the first reports of the anti-gay purge in the Chechen Republic were published in the Russian newspaper Novaya Gazetta. 
The newspaper revealed that since February 2017 over 100 gay men in the country had gone missing, and it was reported that at least three had been killed. The reports said the other men had been secretly abducted, detained and tortured because of their sexuality.
The head of the Chechen Republic, Ramzan Kadyrov, denied that there was any persecution of gay men in his country, while also proclaiming there were no gay men in his country.
LGBTIQA+ rights organisations tried to help gay men relocate out of the Russian aligned territory, and with growing international pressure Russian authorities eventually agreed to send an investigatory team to ascertain if there was any truth to the claims.
A 2018 report from the Organisation for Security and Cooperation in Europe confirmed that the systematic detention and torture of gay men had occurred, and authorities had had ignored that it was occurring. In 2021 a report from the Council of Europe described the "state-sponsored attacks carried out against LGBTI people in Chechnya in 2017" as "the single most egregious example of violence against LGBTI people in Europe that has occurred in decades".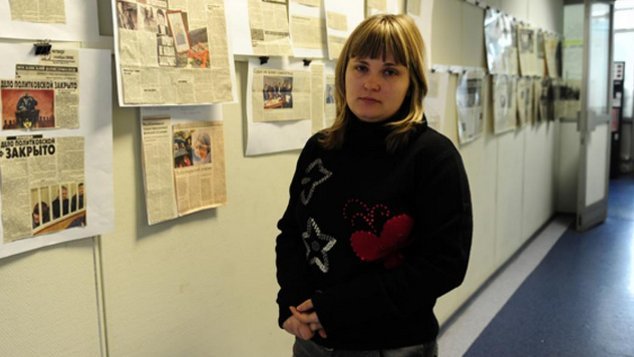 Elena Milashina, the Russian journalist who first broke the story, was forced into hiding. Since 2000 seven journalists from the newspaper Novaya Gazeta have been murdered in relation to their investigations, including Milashina's mentor Anna Politkovskaya.
Milashina's work exposing the purge was highly praised and she is the recipient of many awards. As of 2022 she was no longer able to remain safe in Russia and had relocated to another country.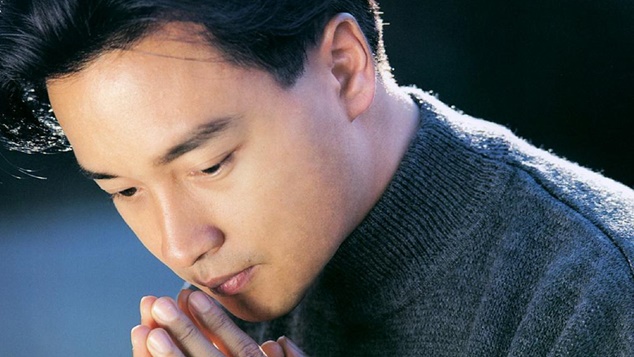 Actor and singer Leslie Cheung died on this day in 2003
Leslie Cheung was a Hong Kong actor, singer, and musician who rose to fame in the 1980s and 1990s. He was a trailblazer in the Hong Kong entertainment industry and was one of the first Asian actors to achieve international success.
Throughout his career, he was known for his androgynous appearance and effortless charm, which endeared him to fans across Asia and beyond.
Cheung was also a prominent figure in the LGBTQ+ community in Hong Kong. He came out as gay in 1997, a move that was considered controversial at the time, as homosexuality was not widely accepted in Asian societies.
However, Cheung's decision to be open about his sexuality helped to pave the way for greater acceptance of LGBTQ+ people in Hong Kong and elsewhere in Asia.
Despite facing some backlash for his sexuality, Cheung remained unapologetic about who he was. He continued to perform and act in films throughout the 1990s, becoming one of the most recognizable faces in Asian entertainment. His music career also continued to flourish, and he released several successful albums, including Red and Salute.
Tragically, Cheung took his own life in 2003 at the age of 46. His death sent shockwaves throughout Asia and beyond, as fans mourned the loss of one of the entertainment industry's brightest stars. After his death it was revealed that he had struggled with depression for a long time but was reluctant to take medication for the condition.
In the years since his passing, Cheung has continued to be remembered as an icon of Hong Kong culture and a trailblazer for LGBTQ+ rights.
OIP Staff, A.I technology was used to generate segments of this report. 
---
Do you need some support?
If you are struggling with anxiety or depression, support and counselling are available from:
QLife: 1800 184 527 / qlife.org.au (Webchat 3pm – midnight)
QLife are a counselling and referral service for LGBTQIA+ people.
DISCHARGED: [email protected] / discharged.org.au
Discharged is a trans-led support service with peer support groups for trans and gender diverse folks.
Lifeline: 13 11 14 / lifeline.org.au
Beyondblue: 1300 22 4636 / www.beyondblue.org.au
---

You can support our work by subscribing to our Patreon
or contributing to our GoFundMe campaign.