On This Gay Day: Will & Grace aired for the first time
Will & Grace first aired on this day in 1998
Television's Will & Grace made its debut on this day in 1998.
It ran for eight seasons following the madcap adventures of Will, Grace, Jack and Karen, and then returned in 2017 for an additional three seasons.
It follows gay lawyer Will Truman, who lives with his best friend Grace Adler an interior designer. Alongside them are friends Karen Walker, an outregeous alcoholic socialite and aspiring actor Jack McFarland.
The show was at first criticised for promoting gay stereotypes, but later praised for its ability to educate people about gay culture and relationships. Along the way they also gave us a lot of laughs, some classic lines and it made all its cast members household names.
Altogether there are 246 episodes of the show, and it was nominated for 83 Primetime Emmy Awards, winning 18 of them.
Over it's run the show attracted many high profile actors to its supporting cast and guest star roles including Madonna, Cher, Debbie Reynolds, Geena Davis, Bobby Cannavale, Matt Bomer, Harry Connick Jr, John Cleese, Blythe Danner, Sydney Pollack, Mary McCormack, Alan Arkin, Suzanne Pleshette, Bernadette Peters, Minnie Driver, Tim Curry, Candice Bergen, Taye Diggs, Gregory Hines, Joan Collins, and Gene Wilder.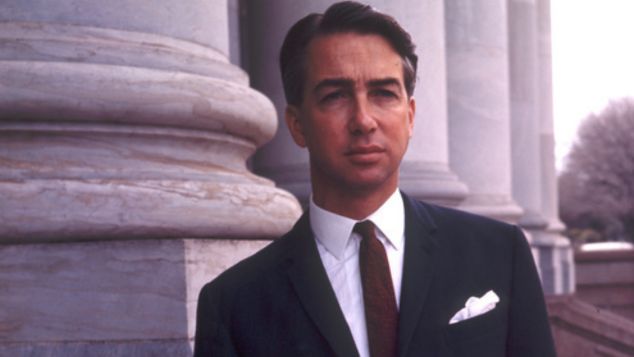 South Australian Premier Don Dunstan was born on this day in 1926
Don Dunstan served as South Australia's Premier from 1967 until 1968 and returned to power for a second stint from 1970 until 1979. He was socially progressive politician who advanced the causes of Aboriginal land rights, consumer protection, anti-discrimination and championed the decriminalisation of homosexuality.
Dustan was born in Fiji, his parents were Australians of Cornish descent who had moved to Suva so his father could take up the role of manager of the Adelaide Steamship Company. When he was seven, he was sent to live with his grandparents in South Australia.
He studied law at the University of Adelaide and became a member of the Labor party. After graduating he married Gretel Elsasser and the couple moved to Fiji where he practiced law. They returned to South Australia in 1951 and two years later he was elected to parliament.
Early in his political career he was influential in removing the White Australia policy. During his time as Premier Dame Roma Mitchell, the first female Supreme Court judge, was appointed, and the state had its first non-British governor with Sir Mark Oliphant, and later its first Indigenous governor with Sir Douglas Nicolls.
He's also remembered as being an advocate for the arts with support for the Adelaide Festival Centre, the State Theatre Company and the South Australian Film Corporation. The Rundle Mall was created on his watch, and late-night shopping was introduced.
Dress standards in parliament were relaxed under his government and in 1972 he sensationally arrived at parliament where pink shorts that ended above his knee, a sartorial choice that was considered sensational in South Australia at the time. In 1975 he won a Woman's Day poll for Sexiest Australian politician.
In 1972 the death of Dr George Duncan sparked debate around the state's laws which criminalised homosexuality, and Dunstan pushed for the laws to be changed. In 1976 South Australian became the first jurisdiction in Australia to decriminalise homosexuality.
Dunstan married his first wife Gretel Elsasser when he graduated from law school. The couple separated in 1972 and divorced two years later. He married second wife Adele Koh in 1976, but their union was short-lived. In 1978 she was diagnosed with lung cancer and she passed away a few months later.
He never publicly spoke about his sexuality, but Dunstan has been described as someone who "lived as a sexually liberated bisexual man". In 1986 he met Shephen Cheng, a post-graduate science student who was in his twenties. They remained a couple until Dunstan's death in 1999 at the age of 72. He had been diagnosed with throat and lung cancer six years earlier.
His electorate of Norwood was renamed Dunstan in his honour, and the theatre in Adelaide's Festival Centre became the Dunstan Playhouse. The Don Dustan Foundation, which pushes for progressive change, was set up shortly before his death, and the Don Dunstan Award recognises people who have made an outstanding contribution to the Australian film industry.



Transgender trailblazer Christine Jorgensen underwnet gender surgery in 1951.
Christine Jorgensen was born in 1926, she was the first American to undergo gender reassignment surgery.
After being drafted into the military and serving in World War II Jorgensen heard news about the new medical procedures of gender reassignment surgery.
She traveled to Europe and in Copenhagen, Denmark, began the process of transitioning in 1951. She chose the name Christine in honour of the endocrinologist who treated her, Dr Christian Hamburger.
She returned to the United States in the early 1950s. Her transition was the subject of a New York Daily News front-page story. While the report wrongly suggested Jorgensen was the first person to undergo gender reassignment surgery, she was the first person to be treated with a combination of hormones and surgery.
She became an instant celebrity, using the platform to advocate for transgender people and became known for her directness and polished wit. She also worked as an actress and nightclub entertainer and recorded several songs. She published her autobiography and often spoke at universities about her experiences.
In 1959 she became engaged to typist Howard J Knox (pictured), but the couple were unable to gain a marriage certificate because Jorgensen was identified as male on her birth certificate. Know lost his job when it became known he was engaged to someone who was transgender. The couple sadly broke up.
Shortly before her death in 1989 Jorgensen said that she had given the sexual revolution a "good swift kick in the pants". She died of bladder and lung cancer four weeks short of her 63rd birthday.