Once We Were Kings: A Majesty to Behold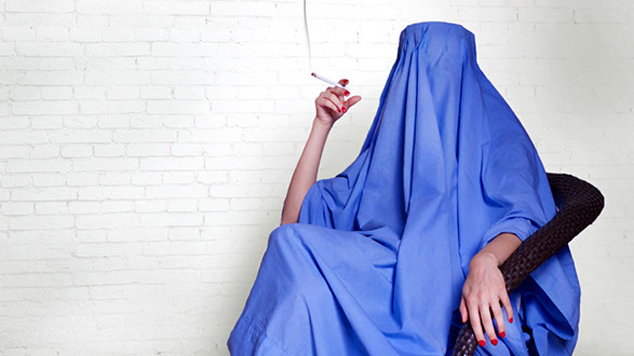 One of the exciting new works coming to The Blue Room Theatre this season is 'Once We Were Kings', an exploration of identity from theatre company Third Culture Kids. Director Mustafa Al Mahdi spoke to us about the play's extensive development and collaborative approach. 'Once We Were Kings' draws inspiration from fantasy and real life experiences and sheds light on what it means to be queer and Muslim in Australia today. Al Mahdi said that when he was approached by writer Dure Khan, the project was well underway. "Dure's actually been working on it for seven years already. She started working on it I think around the time she came to Australia. It was her way of coping and finding her place here. She met with different migrants and different queer people in the community, she shared their stories, and all the stories and experiences found their way into the play."
Khan is originally from Pakistan, but has included the experiences of a number of migrants from around the world in the project. Al Mahdi explained that the actors took on an important role in developing the script, offering their own perspectives on the issues of isolation, belonging and identity.
"The way the script is formed, it follows four characters, but the characters, they're not really actual people but rather metaphors of experiences, so the script follows four different types of experiences and how people from a queer background or a Muslim background coped with these experiences so that audiences can identify with any one of those and find themselves in that. The characters themselves, some of them are quite confident, some of them are empowered, some of them are very closed off and doubtful, so there's all of these different experiences and types of people onstage."

Al Mahdi said that the ensemble used the term 'queer' to denote a range of experiences that defied social and cultural norms. "We have for example one of the characters, he's a male that shows emotion, that shows emotion, empathy, that sort of thing. That in some cultures is seen as unacceptable."
Alongside the theatrical performance is an art exhibition featuring artists from various locations including Pakistan, Kenya and Iran, some of whom now reside in Perth. Al Mahdi said he was encouraged by the response the project gained online went rehearsals began taking place.
"While we were working on the project and looking for a cast and that sort of thing, we started getting inboxed on Facebook from all of these other Muslim queer people that we don't know existed. And this flare, they kind of saw it as this lighthouse that they all started walking towards. We were really overwhelmed, we would meet people who would be like 'Oh we didn't know you exist!' Even Perth is so small but they're all usually buried there, and they keep to themselves, they like to keep quiet and not rock the boat, but when they saw this they were like 'Oh wow, it's our chance, the spotlight is on us for this fraction of time'."
'Once We Were Kings' is at The Blue Room Theatre from May 12th to 30th.
Tickets available from www.blueroom.org.au
Sophie Joske