Open House Perth unlocks our city with a celebration of architecture & design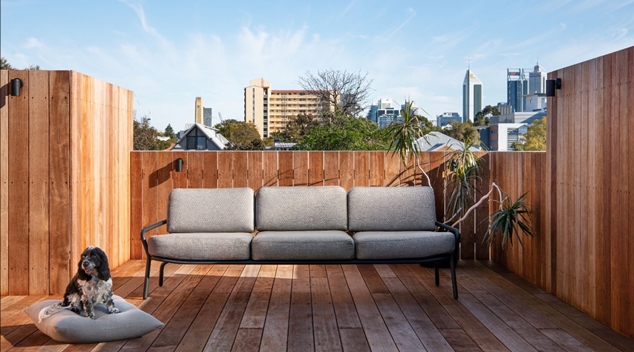 Open House Perth returns this month, giving the public unprecedented access to experience the architecture and design of spaces usually inaccessible to the public.
The free event is back for its eighth consecutive year, aiming to build on the success of the 2018 outing which brought over 77,000 visitors to over 100 destinations.
This year's Open House Perth will give the public the opportunity to visit over 120 spaces, including 71 which are making their debut in 2019's listings.
New spots include a freshly revamped The Rechabite, Fo Guang Shan Buddhist Temple of WA and residences Kat's Cocktail by Meaghan White, Mullet House by Coded Space Architects and Little Hutt House by Eph Studio.
The free two-day festival celebrates the best of the built environment in our capital and surrounding areas, giving behind-the-scenes access to commercial towers, residential beauties and heritage gems.
Open House Perth founder and Creative Director Carly Barrett says this year's celebration reflects Western Australia's diversity.
"We have homes that demonstrate good density, sustainable initiatives and great local design talent," Barrett said.
"We are venturing into new areas and showcasing new types of building like the Harry Perkins Institute."
At the heart of the Open House Perth event is Perth's CBD, where we are joined by some new historical sites, providing access to world-class interiors, views and special celebrations like AGWA's 40th anniversary."
"Underpinning the Open House Perth organisation is a desire to show Western Australians how to be more sustainable, whilst also showcasing Perth as an international destination for great design."
Open House Perth unlocks the city on 16th & 17th November. To see the full program head to openhouseperth.com
OIP Staff
---