A Trip to The Court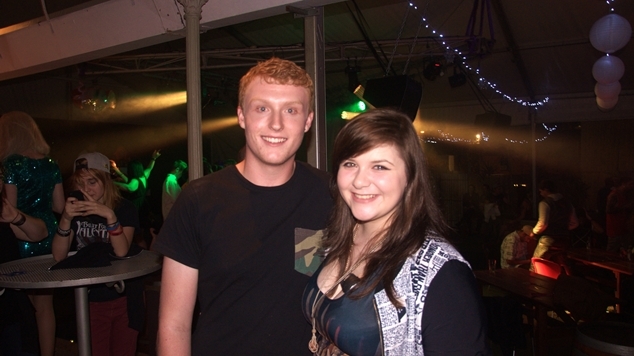 It's been a week since turning 18 and I was still yet to explore what has been described to me as the "home of all things gay".  Yes, The Court Hotel, where the gays of Perth come together in a swarm of dancing, drinking and singing.  I decided I would lose my Court virginity on a Wednesday, dragging along my friend Carissa with the promise of drag queens and $6 cocktails (promises which were fulfilled).
We stepped inside at a ripe time of 7.30PM, the place was fairly empty.  It had this distinct smell that hit you as you walked through the door, I am still yet to accurately describe it.  We headed straight to the bar where were served by a cute Arabic bartender which made drinking all the better.  I got a Sex on the Beach and Carissa got a Fruit Tingle, it's fair to say that neither of us have enjoyed drinking alcohol half as much as we did that night!
We migrated from the bar to the couches then from the couches to beer garden in an endless dance of awkward re-positioning.  We wanted to make friends but we are both far too shy.  On the one occasion that two club-goers who seemed identical to us approach, Carissa and I screw it all up by having nothing to say at all.  Not a single word, we just smiled and nodded until they eventually came up with an excuse to leave but it raised an interesting issue with me.  How do people interact with each other at The Court?
I started to study people, I noticed they all seemed to already know each other, they all had their cliques and then there was me.  Was this due to my resistance in accepting my place within the gay scene?  It's fair to say I felt left out, I wanted to meet new like-minded guys but due to my own fault and shyness I spent the entire night on the sidelines.  Even when I finally worked up the courage to go dance I ended up getting pushed off the floor by a gay couple making out.
Why don't I fit in? The answer to that is I don't want to fit in, I am afraid of fitting in.  In a sense I am a homophobic homo, I am afraid of people like me, I am afraid of the scene and I am afraid being a part of it.  Almost a year on and I am still warming up to this idea of being gay.  So I expected others to accept me into the scene when I can't accept them, when the fact they're so happy and free being themselves actually frightened me.  I am still on the road to self-acceptance and I should not be jealous or scared of those who've finished their journey.  From now on I celebrate the fact that people out there are happy with themselves and I shall no longer be afraid of the gay scene.  Be proud!
-Jack Barlow mylittlegaycity.blogspot.com.au