OUTfilm
Directed by PJ Hogan
The Australian director who shot to fame with Muriel's Wedding had an interesting upbringing. At the launch of his latest Australian film, after spending the intervening time in Hollywood, PJ Hogan spoke about his mother having a nervous breakdown and being institutionalized when he was 12 years of age. He remembers that he came home from school one day to find a snarling dog sitting on their couch next to a woman rolling a cigarette. His father had picked up a hitchhiker to look after the five kids and trusted her because she had a dog. Hogan said that with one sibling who had schizophrenia and another who was bipolar, it wasn't an easy task but the unconventional nanny had a great impact on him and the politically incorrect Shaz (Toni Collette) is the star of Mental.
Moving from Porpoise Spit to Dolphin Heads, Hogan starts his latest film with Shirley Moochmore (Rebecca Gibney) singing the Sound of Music theme song to the neighbourhood while her five daughters cringe in embarrassment. The philandering Barry Moochmore (Anthony LaPaglia) is more concerned about his popularity with constituents and his re-election so the crazy Shaz is left with the task of trying to do something about the dysfunctional Moochmore girls. Her techniques are unconventional to say the least but she confronts everyone's preconceptions and prejudices about mental illness and 'normality'. Hogan said that anyone who considered themselves normal would be "blasted out of their comfort zones" but I think the mix of humour and the serious issues surrounding mental illness is an awkward one. Fortunately, I did love the Sound of Music theme running through the film because whilst Hogan got the Abba music for Muriel's Wedding for gratis, he spent most of this film's budget on the Rogers and Hammerstein music rights.

Directed by Ferzan Ozpetek
Pietro (Elio Germano) is gay and falls in love easily. Unfortunately the object of his infatuation is not interested in his constant attention. Then, working as a baker at night and taking auditions during the day, he falls in love with an apartment in Rome. But things get a little crazy for him when he realizes his apartment is haunted by a whole troupe of actors who have been hanging around for the last 69 years. Constantly rehearsing Forbidden Dream, the vaudeville troupe is not threatening. While they provide company and encourage Pietro with his auditions, he tries to solve the mystery of why they all disappeared in 1943. This film has a bit of romance, a bit of self-discovery and a lot of charm. The Australian premiere of Magnificent Presence is part of the Italian Film Festival which screens at Cinema Paradiso 11-24 October. See www.italianfilmfestival.com.au for more information.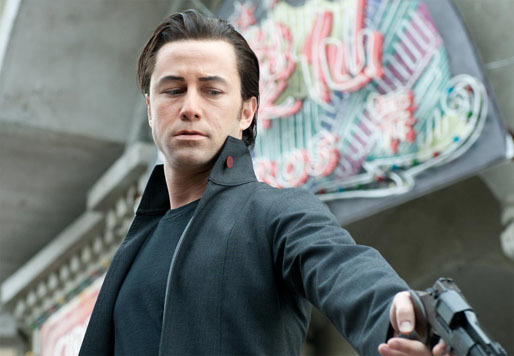 Looper (MA)
Directed by Rian Johnson
It is 2044 and Joe (Joseph Gordon-Levitt) is a Looper. He waits in a field in front of a piece of plastic on the ground. At an appointed time, a kneeling man with hands and legs tied and a bag over his head appears, and is shot dead by Joe. The man is from thirty years in the future when time travel has been invented, but outlawed and only used by criminals to dispose of people in a time when technically they don't exist. This interesting concept is not without its pitfalls, as Joe finds out when he is confronted by his older self (Bruce Willis). The young assassin is meant to 'close the loop' by killing his older self but the older Joe has other plans. Memories are changed in this loop within a loop drama. While the younger man hides on a remote farm with Sara (Emily Blunt), his older self annihilates as many of the bad guys as he can, trying to restore his happy future. This entertaining film has equal parts of brutality and philosophy.
Directed by Nicholas Jarecki
Everyone's favourite silverback has returned to the screen as a charming and successful New York businessman who plays with finances for a living. Billionaire Robert Miller (Richard Gere) is about to turn sixty and he has everything he could possibly desire. Apart from oodles of money, he has the fantastic house, the beautiful wife Ellen (Susan Sarandon), the successful children, the doting grandkids and the even more beautiful French mistress Julie (Laetitia Casta). He takes his role of patriarch very seriously and has groomed his daughter Brooke (Brit Marling) to take over his empire. The only problem is that he is over-extending himself, getting into serious debt and resorting to fraud to cover things up. As the tension builds, Miller makes mistakes and the façade of his perfect life begins to crack. This crime drama doesn't have any car chases or shoot-outs but its tension is palpable as modern-day immorality impacts on lives.
Savages (MA)
Directed by Oliver Stone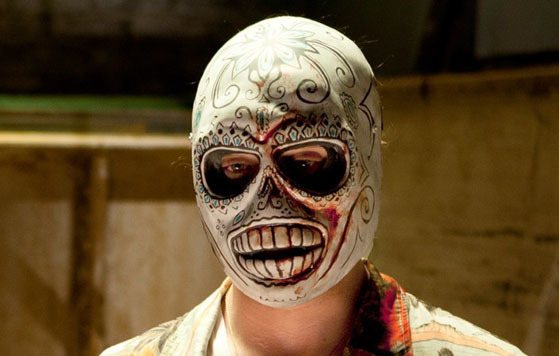 Best friends Ben (Aaron Johnson) and Chon (Taylor Kitsch) are living the good life in California. Although totally opposite in temperament, they combine their talents to run a very successful marijuana growing and distribution empire and they spend a lot of their time surfing, partying and having sex. They even share the same woman, Ophelia (Blake Lively), although she is quite a bland object of desire. A corrupt drug enforcement agent (John Travolta) makes sure the two are safe from the law, but there is a ripple in paradise. The two men who regularly declare their love for each other are really tested when a rival drug entrepreneur from Mexico, Elena (Selma Hayek), wants to take over their operation. She kidnaps Ophelia and a series of excellent action sequences fill out the gaps in the unbelievable script. Like all good fairy tales, it has a happy ending, despite all the violence.