Outgoing SBS boss Michael Ebeid takes up senior role at Telstra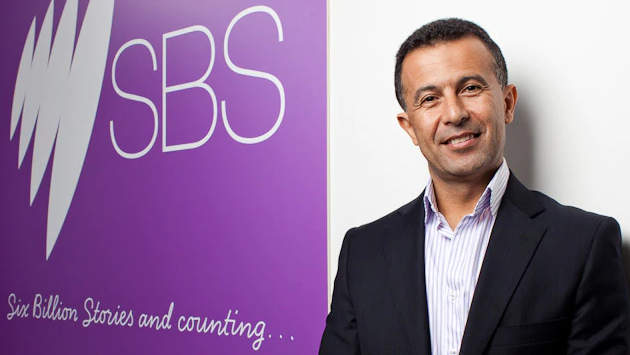 Outgoing SBS Managing Director Michael Ebeid's next career move is taking up a senior role at Telstra.
The telco announced a major shake-up of its senior management today with Ebeid joining the company to head up it's Enterprise Division.
Ebied announced her was stepping down from his role leading SBS a fortnight ago after seven years leading the organisation. During his time at SBS he's overseen the introduction of streaming service SBS On-Demand and the re-branding of the station's second channel to SBS Viceland.
The business leader has been highlighted as one of the most prominent gay people in the business realm and he was an outspoken supporter of marriage equality, a move that drew criticism from conservative politicians.
He's no stranger to the world of telecommunications having previously served as the commercial operations director at Optus Communications.
Ebeid said stepping down from SBS was one of the hardest decisions he'd faced in his career. His media knowledge will be embraced by Telstra as phone companies look to content delivery as way to distinguish themselves in a crowded marketplace.
Tesltra's CEO Andy Penn said Michael Ebeid brought a wealth of experience from a range of different industries and would be instrumental in bring in changes to Telstra's operations.
The company recently announced it would slash 8,000 positions from it's workforce but argue the cuts will make the business more efficient and deliver results to both customers and shareholders.
"We are fundamentally re-engineering how Telstra operates, and our new organisational structure and operating model are designed to remove complexity and management layers, decrease the focus on hierarchical decision-making and increase the focus on empowered teams making decisions closer to the customer," he said.
OIP Staff
---