OUTinPerth smashes online audience record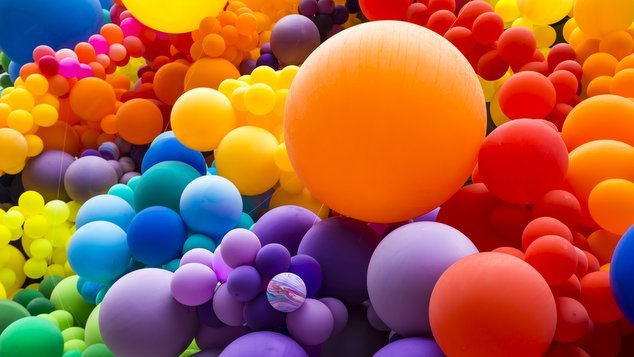 During the month of August OUTinPerth broke it's record for online audience engagement.  79,678 sessions were logged on the popular LGBTI news site, breaking the previous record from February 2017.
OUTinPerth's team, Graeme Watson and Leigh Hill, said it was great to see the website drawing an ever increasing audience.
"Audiences are really engaged with our up to the minute coverage of the marriage equality debate and are seeking out the LGBTIQ voices in this discussion." Watson said.
OUTinPerth's on the ground coverage of local issues that are important to the LGBTIQ audience saw the publication covering important events that mainstream commercial media skipped.
"We had lots of people checking in to follow our detailed coverage of the WA Labor conference, where there were many announcements that were of particular interest to the LGBTIQ community," Watson said.
"When mainstream media had largely packed up and gone home, we were there to report news like the abolishing of the WA Gender Reassignment Board."
"We also got a huge responses to positive stories about the marriage equality debate including the Fremantle Says' YES' rally, our Love Letter series – that showcases real relationships, and a story about a house that's painted a giant rainbow out the front." Watson said.
While the OUTinPerth website continues draw a larger and larger audience, the monthly print magazine remains as popular as ever.
"This year the magazine celebrated its 15th birthday," Leigh Hill said, "Now found in over 300 locations around the city, the magazine is filled each month with stories that are generated by the local LGBTI community."
The publishers note however that the future of Perth's LGBTI media outlet is always uncertain.
"The WA economy is incredibly challenging and many business have cut back on their advertising budgets. Advertising has always allowed us to provide content to readers free of charge, and that business model is rapidly disappearing." Watson said.
To continue its operations OUTinPerth has launched two ways that readers can help to ensure the publications future.
Firstly a PATREON account allows readers who love OUTinPerth to contribute each month.
"Whether you have a spare one dollar or twenty dollars, it doesn't matter." Watson said. "The models are changing and we need our readers to support the publication not just emotionally, but financially."
Secondly, a Go Fund Me campaign allows supporters to make one off contributions.
Every person who contributes to either of the funding pathways is publicly thanked and invited to a special Facebook group where they get the opportunity to help shape the future of the magazine, suggest questions for upcoming interview subjects, and get access to additional giveaways and special events.