OUTinPerth's Ultimate Date Guide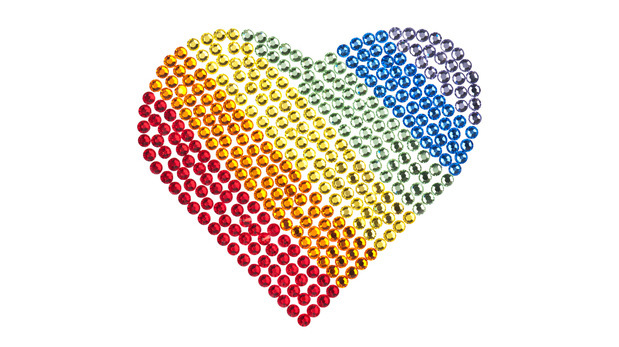 Looking for a cute date idea? We've got you covered with OUTinPerth's Ultimate Date Guide. Whether you're keeping it casual or amping up the romance, we've got a glorious buffet of restaurants, bars, locations and activities more exciting than staying home and watching Netflix (although that can be pretty great too).
Key:
❤❤❤❤❤ = Casanova
❤❤❤❤ = Hot Tamale
❤❤❤ = Hubba Hubba
❤❤ = Pretty Spicy
❤ = Cool Cat
FOOD:
❤ Annalakshmi
This is a great place to go if you want to impress the cute vegetarian in your life. This Indian buffet is run entirely by volunteers in the spirit of giving, and operates on a pay-as-you-feel (or pay-as-you-can-afford) basis. Open all week for lunch and dinner, Annalakshmi has a bustling atmosphere and attracts all kinds of customers from families to students and businesspeople coming from working in the city. Everything on offer is vegetarian and delicious.
Located at Jetty 4 Barrack Square, Perth, more information at www.annalakshmi.com.au
❤❤ Santa Fe
This Mexican dining hall is a staple of Subiaco and has plenty to offer those who want good food and lots of it. Make sure to take a gander at their website so you can take advantage their regular specials including Margarita Mondays and Taco Tuesdays, not to mention Happy Hour between 6 and 7pm, where you can get two of their extravagant cocktails for the price of one. Portion sizes are generous and the atmosphere is relaxed, making it an excellent option for those comfortable enough with each other not to mind getting covered in ranchero sauce.
1/356 Charles Street, North Perth
❤❤❤ The Meatball Bar
This will definitely not impress the vegetarian in your life. One of the latest additions to Leederville's culinary sprawl, The Meatball Bar is exactly what it sounds like. Offering an impressive selection of balls, once can choose between traditional, lamb, pumpkin and many more, most coming in shared plates if you feel like pretending you're in 'The Lady and the Tramp'. The folks at The Meatball Bar do a mean mocktail that is as splendid visually as it is in your mouth. Make sure to get a serving of the mac and cheese.
Located at 745 Newcastle Street, Leederville
DRINKS:
❤❤ The Classroom
This school-themed bar is complete with books, backpacks and elaborate, themed cocktails organised into the categories of Art, History and Science. It's a fun, quirky joint with a relaxed atmosphere and tasty nibbles.
1/356 Charles Street, North Perth
❤❤❤ Sneaky Tony's
Located behind Northbridge's Pleased to Meet You, this is a great place to go if you're aching to impress your date with effortless coolness. On Fridays and Saturdays you'll need to know the password to get in so make sure you keep an eye on their Facebook page. Once you're in, an old school rum bar awaits, drinks can be a little pricey, but perhaps it's worth it to feel a bit like a spy.
Behind an unmarked door in Nick's Lane, Northbridge
❤❤❤❤ The Standard
With a beautiful beer garden complete with fairy lights and a selection of carafes serving two, The Standard adds an ample dose of romance to a casual drinks affair.
28 Roe Street, Northbridge
SOMETHING DIFFERENT:
❤ Paddleboarding
If you or your chosen human are the outdoorsy type, paddleboarding is a fun and unusual way to brighten up your weekend. Also known as stand-up paddling, it's a great way for those who are perhaps less coordinated to do something adventurous in open water without feeling like they are constantly on the edge of death. It's exercise, it allows you to enjoy scenic surrounds, and if you can get a good pace going you can shoot the breeze at the same time. There are quite a few reasonably priced paddleboard hire companies worth Googling.
❤❤ OUTdance
This ballroom dancing school caters specifically to same sex pairs looking to get their boogie on. The wide range of genres on offer includes Cha Cha, Cuban Rumba, Barn Dance, Disco Madison, Jive, Merrilyn, Quickstep, Samba, Slow Rhythm and Tango. Every Tuesday night at the Mt Lawley, all are welcome to come and try their hand at dancing, with both beginner and intermediate options available. It's also a great way to meet new people, and there's regular social dances and competitions.
Information available at www.outdance.com.au
❤❤❤ Barefaced Stories
This unique storytelling night is a great way to combine having a drink and seeing a show. Brave performers take to the stage and share real life stories fitting the theme of the evening. Sometimes cringeworthy, always entertaining, an evening at Barefaced is sure to give you plenty of conversation fodder with the opportunity to get quietly tipsy in the friendly surroundings of The Bird in Northbridge. Be sure to get in early and secure yourselves seats!
Information available at www.barefaced.com.au
❤❤❤❤ The Jazz Cellar
Another hideaway location, this is also an opportunity to convince your date you're the coolest person ever simply by knowing this place exists. The Jazz Cellar is open only on Friday nights and is hidden in an alley way, through a phone booth and down a flight of stairs, we're you'll find a cosy room filled with jazz enthusiasts and live musicians. It's all about the music in this delightful hidey-hole so be prepared to listen and pack yourself refreshments as it's BYO.
Corner of Buxton and Scarborough Beach Road, Mount Hawthorn
DIY:
❤ Garage Sale Treasure Hunt
When you've got a free weekend, browse Gumtree for listings of garage sales close to you. Make a list of promising looking jumbles and get ready for a road trip through the mysterious underworld of Perth's second hand stuff. Unicycles, records, and weird ornaments await you amongst a sea of other untold treasures. It's an adventurous and inexpensive way to get to know someone, journeying through the suburbs and seeing which domestic peculiarities catch your date's eye. If you find yourselves any good music or obscure board games then you've got evening entertainment sorted.
❤❤ Crafternoon
There's a reason that pottery scene from 'Ghost' is a classic. Craft brings people together. It's just science. Getting cross-legged on your living room floor to bust out the glitter and PVA glue is a great way for a couple of wild-eyed lovebirds to get creative and shed their inhibitions. Plus, there's nothing like the feeling that you've made something together. I understand that's why parenting is becoming so popular these days.
❤❤❤ Nerdy Picnic
A picnic is a date classic for a number of reasons: there's the beauty of nature, the beauty of food, plus, you get to sit down and not move for a while. What could possibly improve on this perfect picture of romance more than the magic of literature? There's something to be said for being able to enjoy a comfortable silence, and afternoon of reading together is the perfect way to spend time together without putting too much pressure on conversation. If you're looking for chilled way to enjoy each other's company, this is a great way to take advantage of a sunny afternoon.
❤❤❤ Three Course Restaurant Crawl
If you've already wined and dined and want to take it to the next level, make a night of it by spreading your culinary experience over three different venues. Choose a suburb brimming with options, like Leederville or Northbridge, and start with a drink and nibbles at your favourite watering hole, move on to a feast in a trendy foodery and top it off with dessert a short walk away. Hopping from restaurant to restaurant turns a meal into a journey and lets you see the city in between mouthfuls. For a more low key option, take a café crawl down Beaufort Street.
❤❤❤❤❤ Actual Treasure Hunt
A treasure hunt is the perfect combination of surprise, planning, and knowing what your partner likes. This is why some variation of this is involved in every second marriage proposal that goes viral on the internet. However, the key to bringing this out of the cheese factory and into the realm of true romance is by making it particular to you and your partner. Choose your medium: Snapchat, Instagram, handwritten notes, there are so many ways to go. Meet in a bookshop? Hide a clue in their favourite book. Meet over Facebook? Message them clues over the course of the day until they meet you at their favourite restaurant. Get your friends involved. Get your dog involved. This is some commitment ceremony-level romance.
Sophie Joske