Paul Rudd and Steve Coogan start a family in new romcom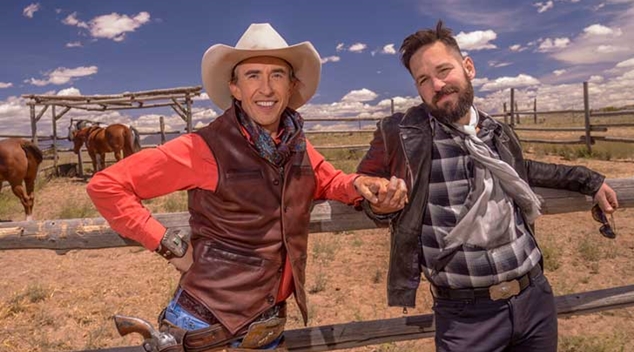 Paul Rudd and Steve Coogan are a celebrity power couple in the new romantic comedy from The Craft director Andrew Fleming.
Ideal Home follows film director Paul (Rudd) and his husband, celebrity chef Erasmus (Coogan), a troubled couple who face a new challenge when a long-lost grandson shows up at their door.
"Steve Coogan and Paul Rudd star as Erasmus and Paul, two long term lovers whose bickering is as epic as their fabulous parties," the film's synopsis reads.
"This hilarious comedy is a bawdy and surprisingly touching look at the many shapes and forms that families come in."
The film made it's debut at Sydney Gay & Lesbian Mardi Gras earlier this year and is due for wider distribution later in 2018.
Check out the trailer below.