Paula Abdul: Forever Your Girl
As a judge on So You Think You Can Dance – Australia Paula Abdul has been giving feedback to a vast array of talented performers. "They're pretty incredible, it's been very exciting," exclaims Abdul when she chats to OUTinPerth during a break in filming.
Abdul clearly remembers the first time she worked with an Australian dancer, it was one of her fellow judges on 'So You Think You Dance Australia'.
"It was Aaron Cash," explains Abdul, "I was hiring for the American Music Awards and he came in late to the audition and I saw this really tall guy and I thought, 'he's definitely not from here'. He had a hard time picking up on my choreography because I'm a little bit vertically challenged and I go to the floor and up again very fast. I just thought, 'poor guy it's so much further a trip for him', but he was amazing and he worked so hard."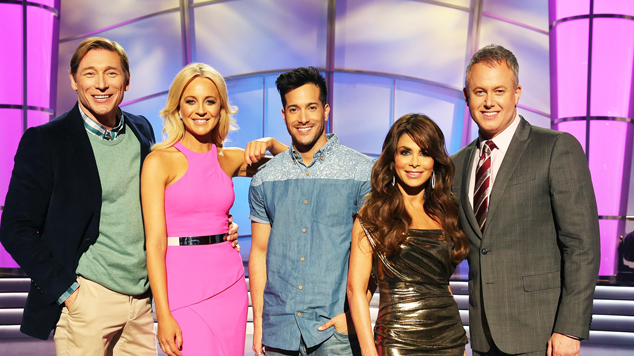 Leaving her home in the USA for a long stint in Australia is an opportunity Abdul leaped at, she explains that coming to visit Australia was a goal she's held for many years.
"There were about three times that I was meant to come on tour here with my music," reveals Abdul. "Every time I was close to having dates Virgin Records would pull back the reins and make me stay in the states or get over to the UK or Germany and they'd say we'll make it up later and it never happened, and I sold millions of records here. When I was asked if I wanted to come here, I didn't have to think twice."
Abdul's career has had many stages, her first big break was getting a cheer leading spot as a 'Laker Girl' when she was seventeen. Soon she was choreographing for the squad and her work was spotted by The Jackson brothers who invited her to choreograph their tour. From here she started working on iconic videos for Janet Jackson, George Michael and Duran Duran.
"It seems like it was yesterday," proclaims Abdul. "I just wanted a platform to show my creativity." Abdul says at the beginning of her career she thought she was destined to be an actor but she has learned that the beauty of the entertainment industry is you never know where you're going, whether it be up front or behind the scenes.
One of Abdul's achievements many people may be unaware of is her success as a songwriter. Abdul was one of the co-writers of Kylie Minogue's smash hit 'Spinning Around'. "It was supposed to be for my album," reveals Abdul, "but I ended up talking to my publisher and decided to give it to Kylie, it changed her life and mine too."
Abdul confesses that she'd love to return to her music career and dreams of going back on the road for a greatest hits tour. "It's definitely on my bucket list to do a greatest hits tour and a retrospective of my career…when you have a set of songs that people grew up with the coolest thing is to go back and present them in a different way in an intimate setting."
For Abdul her love of dancing began she was very young, describing Gene Kelly as her first crush.
"I fell in love with musicals and dance through Gene Kelly, and Fred Astaire, and Donald O'Connor, but it was 'Singing in the Rain' that changed my life." Abdul said. "When I was four years old I was addicted to MGM musicals. I modeled myself after this man, I followed his career, Gene Kelly and Bob Fosse were my biggest influences in dance.
"When I transferred over to music and became a pop star with my first album there was a song called 'Opposites Attract' on there. I'd already had five singles out and it was time to go away because there was a worry that I'd over-saturate radio."
Abdul explains that she understood the record companies concern but was desperate to release the track with a video homage to Gene Kelly's duet with Jerry the animated mouse which featured in the 1945 film 'Anchor's Away'. Abdul even paid for the test animation herself in a campaign to bring the record company around.
The record company relented and Abdul's live action and animation combo with MC Skat Kat became the album's sixth single. The video won a Grammy, the song went to number one hit and Abdul's debut album went on to sell a couple million extra units.
Soon after the video's success Abdul received an invitation to have afternoon tea with her idol. Gene Kelly. The pair then became friends and met up regularly. Later Kelly taught her the choreography for an advertisement for Diet Coke where Abdul was digitally added (in place of Frank Sinatra) to duet with a young version of Kelly. Abdul also recounts that when she was rehearsing dancers for Oscars that Kelly came down to critique the work. Abdul shares that they had a wonderful friendship which was captured in a photograph by Annie Leibovitz which she recently posted to her Twitter account.
Catch Paula on 'So You Think You Can Dance Australia' Sunday Nights on Channel Ten
Graeme Watson