Paulini comes alive for Pride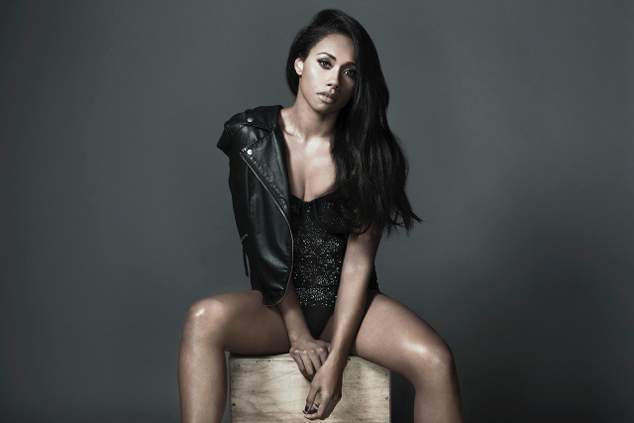 Fresh out of the United States, Australian Idol icon Paulini Curuenavuli is heading to Perth this November to help us celebrate Pride with style. We chatted to Ms Angel Eyes herself to see what she's been up to since her last visit.
Paulini has been a vocal advocate for physical fitness and mental health since her bout on reality television. Her social media is jam-packed with fitspiration and messages of awareness and support for those struggling with mental health concerns, stressing the importance of the link between physical and mental health.
"[Getting fit] helped me so much, especially health wise," she says, "I feel so much better – also mentally. It's therapy for me in some ways because I find when you get stressed out, fitness is a good way to release that tension."
Paulini knows about tension, having just returned from Los Angeles recording her 2015 album, 'Come Alive' within the space of a month. The culmination of years of writing and working on her music, Paulini was reluctant to leave California at all.
"It was amazing! If I could live there, I would. When I went over there to record the album I basically wrote the album and I was involved with about half of the production. I was so pumped to go over there and I've been working on this album for such a long time – so for me to actually be able to spend a month over there and finish the whole thing was great."
Catching up with her Aussie mates' state-side was a real treat, but Paulini is most excited to have created an album she can truly call her own.
"It's like my first album really, I did put my whole heart and soul into it and I'm proud that I did create something that was from me and from my heart and my experience," she said, "I think I wrote 2 songs on my last album but with this album, I wrote the whole thing so for me it was just such a dream come true."
With a brand new arsenal of songs, Paulini has been celebrating Pride across the world and is eager to bring the party back to Australia's west coast.
"While I was over in LA, I went to New York to perform at Pride over there and that was… oh my gosh!" she giggled, "I remember doing a nightclub rooftop – it was right in the heart of New York. It was incredible. I performed my song 'Fireman' and there were people in the crowd singing along and I thought 'This cannot be happening! Wow!'
Leigh Hill
Catch Paulini with Ricki-Lee and Luciana at The Court's NEON Street Party on Saturday November 21st. Tickets available from Eventbrite.com