Penny Wong is Expecting a Second Child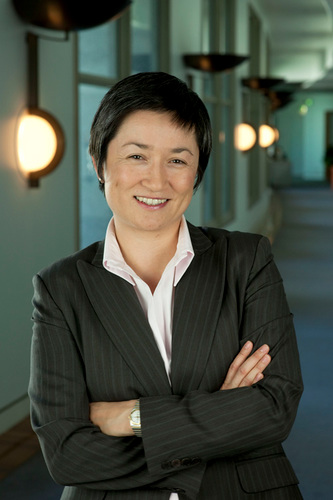 Penny Wong, Labor's Senate leader his just announced that she and her partner Sophie Allouache are expected their second child.
The couple already have a three year old daughter named Alexandra. They are expecting the arrival of their second child in April.
Senator Wong shared with the Advertiser that Alexandra was excited to have a sibling on the way.
"Like all families we had to think about whether we tell the toddler because she's notorious – she doesn't know what a secret is," she said.
"But we decided to tell her because we thought it was important she knew.
"Which was fine except at the Labor convention she sat reading The Gruffalo to a baby over and over again … I came over and asked how it was going and a friend said 'it's all really good but she's just told everyone Mummy's got a baby in her tummy'."
Deputy Director of Australian Marriage Equality Ivan Hinton-Teoh congratulated the couple and stated that the opportunity for same sex couples to legally wed in Australia would be beneficial for families such as theirs.
We congratulate Penny and Sophie on their wonderful news."
"Their growing family is a reminder that same-sex couples experience the same joys and challenges as other couples and deserve the same protections and recognition."
"The children of same-sex couples can benefit from the sense of stability and validation that comes from having parents who are legally able to marry."
Across the nation, legislation is being debated that would affect the lives of families with same sex parents.
After Labor's recent victory in Victoria's state election, reforms in the state may allow same sex couples to adopt, which would make the Northern Territory the only state or territory in which same sex couples are unable to do so. The state is also reportedly planning to consider putting into place laws that would allow same sex couples who have wed overseas to have their marriage legally recognized in the state.
Liberal Democrat Senator David Leyonhjelm last month introduced legislation that, if successful, will change the wording of the Marriage Act to a "union between two people" rather than "a man and a woman".