People in the PM's electorate don't support his plebiscite plan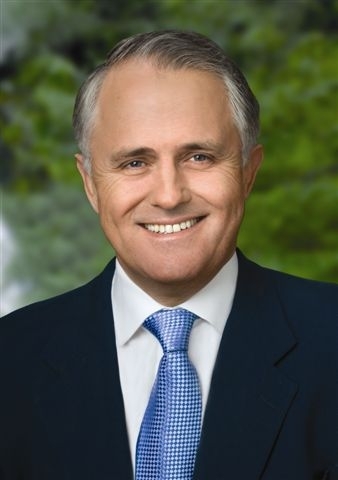 Voters in the Prime Ministers own electorate of Wentworth don't support his plan for a plebiscite on marriage equality.
A poll conducted by Reachtel on behalf of Australian Marriage Equality (AME) found voters in Malcolm Turnbull's electorate of Wentworth are largely for marriage equality and overwhelmingly against a national unbinding plebiscite.
The survey has found 63% of Wentworth voters support marriage equality and want an immediate free vote in parliament, with only 9% preferring a plebiscite.
Rodney Croome, National Director of AME called on the Prime Minister to listen to the people of his own electorate.
"Malcolm Turnbull knew from the start that a plebiscite was an expensive and divisive attempt to delay marriage equality and now it's clear his constituents agree with that." Mr Croome said.
"The Prime Minister's current position of supporting a plebiscite is way out of step with his own electorate and his voters want him to dump Tony Abbott's policy of delaying marriage equality."
"We urge Malcolm Turnbull to bring back marriage equality legislation, allow a free vote and get this done straight away so Australia can move on."
The poll sampled 665 voters in the division of Wentworth which covers an area of inner city Sydney.
The call for the PM to take action on the unpopular plebiscite proposal was echoed by The Greens.
"The spectacle of LNP members tying themselves in knots over the last week has really exposed the plebiscite as an expensive and divisive sham," Australian Greens marriage equality spokesperson Senator Robert Simms said.
"The Prime Minister doesn't believe in a plebiscite and neither do his electors.
"It's time for him to listen to the people, dump the plebiscite and make marriage equality a reality by granting a free vote in Parliament."
Labor leader Bill Shorten was in Melbourne yesterday and took part in the city's annual Midsumma gay pride parade.
Mr Shorten repeated his promise that a Labor government would bring in legislation for marriage equality within 100 days of taking office, but said it could be a reality within a week if Mr Turnbull allowed a free vote on the issue and dumped the plebiscite.
"People who are very anti-marriage equality are excited for the plebiscite: they don't want to see a conscience vote in parliament," Mr Shorten told reporters.
"I'm confident if the new Malcolm Turnbull actually did what the old Malcolm Turnbull said, we could have marriage equality by the end of February in this country."
Conservative groups however are continuing to argue for a plebiscite on the issue despite it's base cost of $158million. On Saturday the Australian Christian Lobby (ACL) released a statement arguing that the cost was necessary to bring about and end to the long drawn out debate.
"Given the relentlessness of those pushing for change, $160 million is a reasonable and necessary price to pay to settle the issue," ACL Managing Director Lyle Shelton said.
"If marriage is changed there will be profound consequences for children required to miss out on their mother or father and millions of Australians will have to give up rights to freedom of speech, association and religion.
"And anyone who thinks that changing the definition of marriage will be the end of rainbow politics, they should think again.
"Next will be a push for commercial surrogacy and mandatory homosexual sex education in schools, something that is already creeping in through the so-called Safe Schools Coalition Australia.
"Ever since the peoples' vote was announced, activists for redefining marriage have worked hard to take the say off the people."
On Sunday Mr Shelton described Mr Shorten's comments as 'disappointing' via his Twitter account.
The media shy Marriage Alliance also responded to the results of the survey via their Twitter account.
"Are you surprised?" the group asked, "Sydney's inner city elite want to rest of Australia to shut up."
OIP Staff