Perth athletes represent at the 2018 Gay Games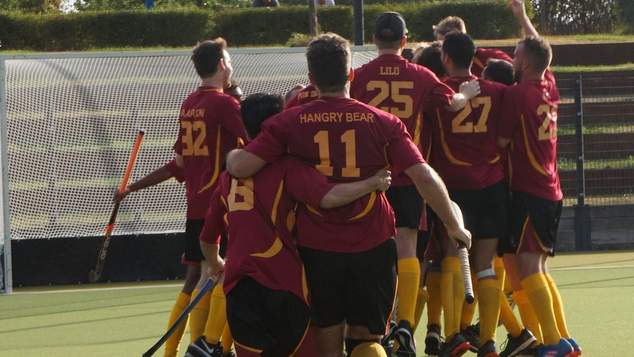 Perth's LGBTI athletes shone at this year's Gay Games back in August – with representatives for a number of sports taking part in the world's largest event of its kind.
Loton Park Tennis Club's Tony Boutoubia took part in both singles and doubles tennis, taking it all the way to the quarter finals in singles and winning the bronze in doubles.
"We were so close in the final match, and only just lost the match in a tie break!," Boutoubia said.
"My doubles partner (Jarrod Green from Melbourne) and I are very happy to have won a bronze medal in a highly contested grade from players all around the world."
Boutoubia says the LGBTI+ sporting extravaganza is unlike any other competition he's seen.
"With over 10,000 athletes from all over the world, competing in all types of sports and in the most beautiful city in the world."
"The Games were extremely well organised, the city was alive and filled with love, diversity and electricity."
The White Pointers Water Polo club also dove in for Perth, putting up a good fight. White Pointer Gary Namestnik says he is proud that the team played well at the main event.
Hockey stars Perth Pythons channeled the power of the underdog, taking on the undefeated London Royals to win gold at their first ever Gay Games.
"I never felt confident enough to participate in sporting competitions growing up and when the opportunity to compete with the Pythons came up, that little voice told me I couldn't do it," Perth Python Leo Nelson said.
"But playing with the Pythons for the last two years has given me the confidence to quell that voice, and competing (and winning!) in Paris with my best mates is one of the proudest moments."
To find out more about all of these local clubs and more, find them on Facebook or head to teamperth.info
Leigh Andrew Hill
---