Perth Symphony Orchestra are ready to reimagine The Doors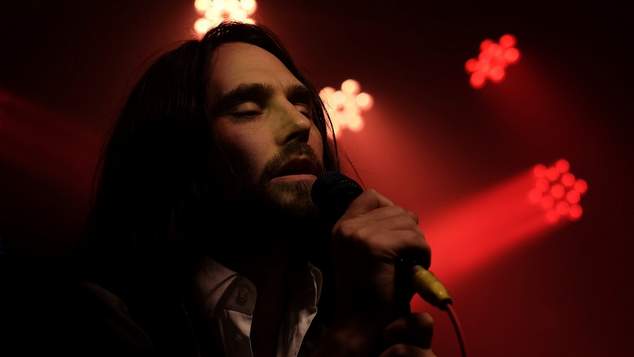 The Perth Symphony Orchestra will be playing the music of classic 60's band The Doors when then they present Love Him Madly: The Doors Reimagined at His Majesty's Theatre in August.
The orchestra are ready to take the trippiest of orchestral rides, to a time when the counterculture and free love movements of the 60s rebelled against the Vietnam War and assassinations of JFK and Martin Luther King, with civil rights protests, psychedelic music and the Summer of Love.
Out of this came The Doors, one of the highest selling rock bands ever, with the most charismatic frontman of them all: Jim Morrison. An American Poet. Controversial counterculture giants, together they changed music forever.
Taking their name from Aldous Huxley's mescaline-imbibed book The Doors of Perception, from 1967 onwards they released eight albums in five years to become as important and influential as greats of the era such as The Beatles, The Jimi Hendrix Experience, Janis Joplin and The Rolling Stones.
The next in Perth Symphony Orchestra's acclaimed Reimagined series, this follow up to Unplugged: Nirvana Reimagined at His Majesty's Theatre is a spectacular event capturing the very essence of Morrison and The Doors at the height of their powers, in full psychedelic glory via the trippiest orchestral show you will ever see.
Perth Symphony Orchestra commissioned the talents of brilliant young composers Callum O'Reilly and Corey Murphy to write the charts, with award-winning arranger Ash Gibson Grieg as composition consultant, transporting everything from 12 bar blues to full psychedelic freakouts into orchestral scores.
Joining Perth Symphony as Jim Morrison for this special occasion is End of Fashion frontman Justin Burford, veteran of acclaimed tribute act LA Women. An actor and musician, Burford grew up reading Morrison biographies and watching controversial Oliver Stone biopic The Doors. He embodies the frontman's dangerous charisma in a way that must be seen to be believed.
Let them light your fire, and get about as high as you can on orchestral music. From Break on Through to Light My Fire to Riders on the Storm to The End, Perth Symphony will unveil their most ambitious production to date, with the greatest hits of one of the world's most-loved bands like you've never heard them before; like you've never heard an orchestra before. It's time to reset the doors of perception once again.
Friday 2 August, His Majesty's  Theatre, tickets on sale now through www.perthsymphony.com
Source: Media Release
---