Perth's German Film Festival opens next week with 'Balloon'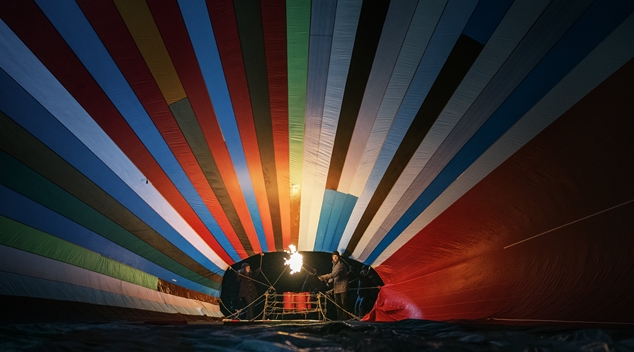 The director behind Germany's highest grossing films, Michael "Bully" Herbig, makes a foray into thrillers with a recreation of one of history's biggest events.
Perth's German Film Festival opens with Balloon, Herbig's vision of East Germany at the height of the Cold War.
Gunter Wetzel (David Kross) is a bricklayer, and his friend Peter Strelzyk (Friedrich Munke) is an electrician – and they can no longer bear the oppressive regime. The two men and their wives resolve to secretly build a hot air balloon from scratch to carry their families across the border and on to freedom.
The film follows their 18-month journey to sew together 1,000 square metres of cloth and secretly gather weather information from West German radio – all while evading the watchful eyes of the Stasi.
Catch Balloon at the opening of Perth's German Film Festival on Tuesday 28th May at Cinema Paradiso, and celebrate at the after party with drinks, eats and tunes from DJ Harvey Rae.
Check out the full program at palacecinemas.com.au/festivals
OIP Staff
---