Peta Credlin says everyone is losing their right to gender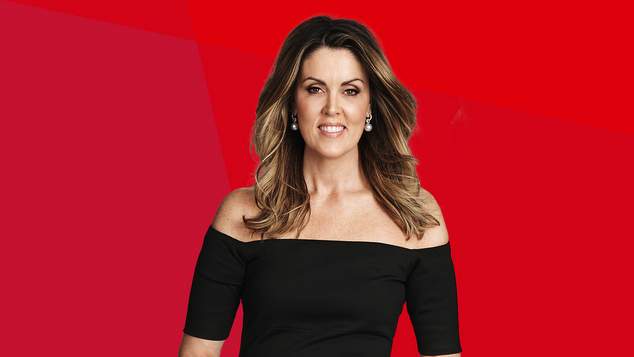 Peta Credlin has penned a column for News Corp newspapers claiming that everyone is losing their right to gender.
The Sky News presenter argues that the world is being changed for a small minority of transgender people, but the figures she quotes is far from reliable.
In her rant against living in a less gendered world Credlin says only 0.05% of Australians are transgender.
"Official statistics put the number of transgender Australians at 1260, or 0.05 per cent of the population, yet rather than deal with these occurrences sensitively, the rest of us are losing our right to our gender." Credlin says, using a statistic she quotes regularly on her television program.
The claim that there are only 1,260 transgender people in Australia has already been cited as highly unreliable by the Australian Bureau of Statistics (ABS).
Also yesterday News Corp's The Australian had a front page story noting that there were 2,415 children referred the gender treatment over the last five years – and argued that nearly all of them are encouraged to embrace gender change.
It seems that News Corp can't decide if there is an epidemic of transgender people, or if they are so rare they hardly rate a mention.
The 2016 census, that one where it was all a giant disaster when their website crashed – costing an additional $24 million dollars – was the first to give respondents the option of recording if they were transgender.
When the ABS released the figures they noted that they were probably very unreliable. The ABS said that due to the large amount of stigma around being transgender many people were likely to have not acknowledged their true gender status.
Respondents also had to take additional steps to record that they were transgender, and it is likely that many people did not go to the extra effort.
The ABS noted when the figures came out,
There were 1,260 people who gave an intentional and valid sex/gender diverse response. This is a minimum estimate and is expected to have been substantially under-reported.  One-third of these people (35%) did not provide a more descriptive term ('Other, not further defined').

'Another gender' (18%) and 'Non-binary' (17%) were the next most commonly reported categories. Some 13% said they were trans male or trans female. A further 13% described themselves just as trans or transgender without giving a more specific identity.
Very few people reported they were intersex or of indeterminate sex – 3.2% of the intentional, valid diverse sex/gender population, and 0.17 per 100,000 of the Australian population.  This amount is significantly lower that most studies measuring the number of people who born with an intersex condition which is believed to be more like 66.7 per 100,000.
Last year Credlin argued that the Australian Bureau of Statistics should not even be asking questions about people's gender. The former Chief of Staff to PM Tony Abbott said sexuality and gender identity were not facts but opinions.
"If the government is going to get things right it needs to know who lives where, and how everyone lives." Credlin said of the census. "Facts matter and their critical for governments to make policy and properly implement it."
The TV presenter said "opinions" had not place in the census and went on to categorise questions about gender and sexuality as being opinions rather than fact.
"Whether you're male or female for instance is a fact. You are or you aren't." Credlin said. "What you might identify yourself as, well that's an opinion, and whatever it might be doesn't change the facts."
One Nation's NSW leader Mark Latham has also used the statistic to argue against transgender people, and back then it was also highlighted as being completely unreliable.
Graeme Watson
---