Peter Abetz rules out any apology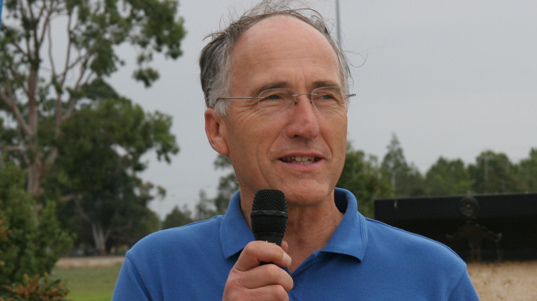 Southern River MLA Peter Abetz has refused to apologise for his recent comments in the Western Australian parliament where he suggested that incoming federal senator Patrick Dodson would not be able to represent the traditional views of indigenous Australians.
Senator Dodson was nominated by the Labor party as their replacement senator to fill the vacancy created by the resignation of Joe Bullock. Senator Bullock announced his resignation early this year citing the Labor party's support of marriage equality as the impetus for his decision.
The Western Australian parliament was recalled for an additional session on April 28th to ratify the appointment of Senator Dodson, a process that sees both houses of parliament meet for a joint sitting in the Legislative chamber.
During the proceedings Mr Abetz suggested that Senator Dodson who find it difficult to uphold the traditional views of aboriginal people who are opposed to same sex marriage being allowed in Australia.
Mr Abetz cited a bark petition that was presented to the federal parliament in 2015. Mr Abetx highlighted that one of his constituents Rodney Rivers was a local indigenous elder who had traveled to Canberra to voice the views of indigenous people.
It was reported that Nationals leader Brendan Gryls walked out of parliament during Mr Abetz's speech, while fellow Liberal member Phil Edman tweeted that he was "embaressed" by Mr Abetz's comments.
The Premier Colin Barnett later confirmed that he had apologised to Senator Dodson for the comments which he described as "inappropriate".
Senator Dodson said Mr Abetz's comments were in bad taste but defended his right to speak his mind.
"It was bad taste, but we live in a democracy — it's a parliament and people have got a right to say what they want to say," Senator Dodson said.
Local Aboriginal people demand an apology
While Mr Abetz claimed he was representing the views of a local consistent other local Aboriginal elders have called on him to apologise.
Speaking to the 'Gosnells Examiner' Langford based Aboriginal elder Robert Isaacs said Mr Abetz's comments were "offensive", "crap" and a "slur against Aboriginal people".
Mr Isaac's, who was Western Australian of the Year in 2015 said Mr Abetz should apologise to Senator Dodson in writing. Mr Isaac's said it was inappropriate for Mr Abetz to make his comments and it had taken away from the importance of the occasion.
Mr Isaacs said it was offensive for Mr Abetz to be speaking on behalf of Aboriginal people and commenting on their cultural beliefs.
Mr Abetz told the 'Gosnells Examiner' that he had briefly spoken to Senator Dodson who had not been offended by his remarks.
Abetz: Same-sex unions are deemed unacceptable in historic aboriginal culture
Speaking on the Australian Christian Lobby's weekly podcast 'The Political Spot' Mr Abetz defended his speech and said the whole reason for the Western Australian parliament being recalled was marriage equality and he was simply speaking to the issue.
"Everybody was just saying nice things but nobody really seemed to have the courage to say that the real reason we are here today is because the Labor party had denied Joe Bullock and all it's members a conscience vote on the issue of same sex marriage after 2019." Mr Abetz said.
Mr Abetz said he was simply quoting what Aboriginal leaders had declared last year in their bark petition that was presented to the federal parliament.
The Southern River MLA said he had every right to speak out during the joint parliamentary session and that those who believed that the session was purely ceremonial were mistaken.
Mr Abetz said Senator Dodson will find it challenging to not be able to speak his mind and he'll be forced to tow the party line.
The politician said he didn't claim to be an expert in any way, shape or form of indigenous culture but he had been traveling to a remote indigenous community with his church for the past fifteen years and it had given him a lot of insight.
"My understanding is that marriage is held in very high regard and that therefore is a sacred union in a sense and the notion of same sex relationships from what I understand has been very much frowned upon." Mr Abetz said. "It's deemed unacceptable in historic aboriginal culture."
Mr Abetz said he thought that Patrick Dodson was a fine and outstanding person who had made a tremendous contribution to the advancement of aboriginal people and he had said nothing negative about the new senator.
OIP Staff
For 10 days between late April and early May OUTinPerth was in a period of transition and unable to report important news. Slowly we're catching up and this is one of the stories we missed while we were away.