Peter Scolari wins Emmy for his role on 'Girls'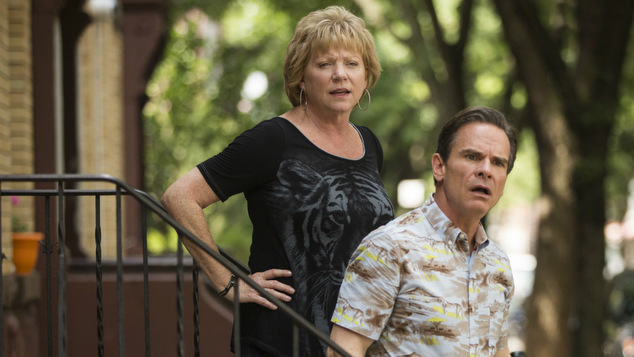 If you haven't seen the latest series of Girls – don't read this, there are SPOILERS below.
Actor Peter Scolari has won an Emmy award for his portrayal of Tad Horvath, the father of Lena Dunham's character Hannah.
Scolari won the Best Guest Actor category at the Creative Emmy Awards on Saturday night.
Initially when the nominees were announced Scolari wasn't among the nominees, but actor Peter MacNichol was ruled ineligible for appearing in too many episodes of Veep to be considered a 'guest actor', Scolari was added to the nominees.
In the fifth season of the popular drama/comedy Scolari's character had a lot going on, he announced he was gay and began exploring a new life.  Next year's sixth season will be the shows last.
Scolari had previously been nominated for an Emmy several times for his work on the 80's TV show Newhart. One of other actors he triumphed over in this guest actor category this year was his former colleague Bob Newhart who had been nominated for his guest actor stint on The Big Bang Theory.
The Guest actor awards are presented at the Creative Emmys, next week the Prime Time Emmy Awards will be televised.
Scolari is currently appearing on Broadway in the musical Wicked where he in playing the role of The Wizard.
OIP Staff