PFLAG calls for federal Sexuality and Gender Commissioner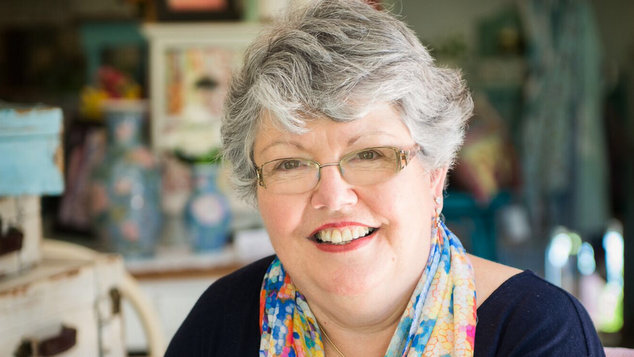 Parents and Friends of Lesbians and Gays (PFLAG) has called federal politicians to appoint a national Sexuality and Gender Commissioner.
National spokesperson, Shelley Argent, said there are Commissioners for race, sex and disability discrimination but not discrimination against LGBTIQ people.
"As National Spokesperson for parents who are LGBTIQ I believe there is a strong need for a national commissioner to promote equality and respect for our children."
"This country has commissioners and ministers for women, the elderly, Indigenous people, people with disability, and racial minorities but nothing for LGBTIQ people.
The Morrison government has announced plans to appoint a Religious Freedom Commissioner to the Human Rights Commission even though there was no call for such an appointment in The Ruddock Review.
"We are fearful that the proposed appointment of a Religious Freedom Commission which will mean greater attacks on the rights of LGBTIQ people, so we want officials at the highest level who are looking out for our children.
"Help lines are already stretched to the limit with people concerned about the consequences of the Religious Discrimination Bill.
"If there is to be a Commissioner to help people of faith assert their rights, we need a commissioner to do the same for LGBTIQ people." Argent said.
Only one state in Australia has a Commissioner for Sexuality and Gender. Ro Allen has held the role in Victoria since the appointment of the Andrews' Labor government. There is also a Minister for Equality, a position held by Martin Folley.
Speaking recently on the podcast The Gays Are Revolting Allen said they are often asked to speak at events interstate, on top of their work serving the people of Victoria.
Allen said their job role was to make Victoria a safer space for lesbian, gay, bisexual, transgender, gender diverse and intersex people, and it's a task that could take them across many different facets of government.
"Because our community is in every community, I get to work right across government. So everything from Aboriginal Affairs to Sport and Red, to multicultural communities, to disability…family violence…it's really very very diverse." Allen said.
Allen said many of the other states were "kicking tyres" when it came to addressing equality. "I go where I'm invited, so I don't push Victoria's agenda in other states, but I go where I'm asked."
Allen said they felt a lot had been achieved in Victoria through their position and other states would benefit from creating a similar position.
"I think they can see the strategic ability, now they've just got to convince their government and find some resources to do it." Allen said predicting that other states could bring in similar positions within 12-18 months.
"I think it would lower my workload, because I'm the default national sometimes, when working with national bodies, because they don't have someone." Allen said.
The Labor party had proposed the appointment of a federal commissioner for gender and sexuality prior to the 2019 federal election, and previously had a shadow minister for equality in their structure.
New Labor leader Anthony Albanese has called for all policies to be reviewed prior to the next federal election, and scrapped the shadow minister position held by Louise Pratt when he gained the leadership.
Speaking to exclusively to OUTinPerth back in July Albanese said he remained committed to LGBTIQ+ equality but believed the positions in the shadow cabinet should match the positions in the government's ministry.
Graeme Watson
---