Photographer Richard Matias heads to Sydney to exhibit his work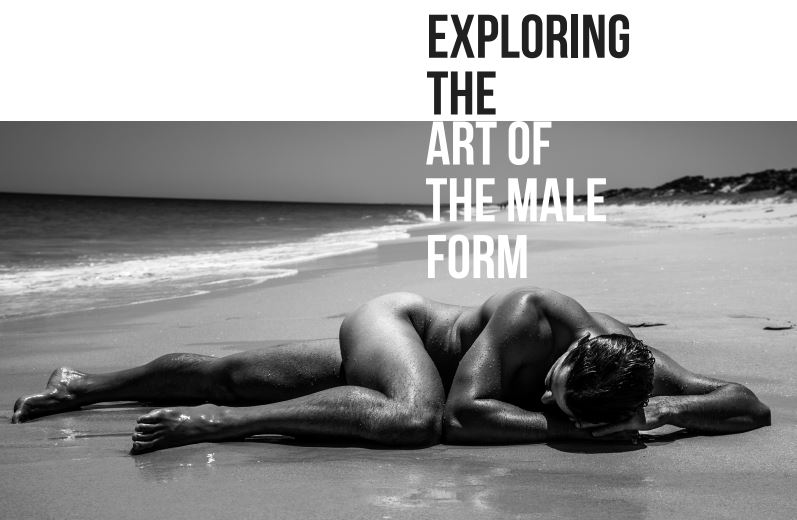 Photographer Richard Matias is heading to Sydney for a major exhibition of his work. The beaches and beauty of the West Coast will be on display for everyone heading to Mardi Gras to check out. OUTinPerth caught up with Richard Matias ahead of his trip.
How does the work in your new exhibition progress from previous photos your exhibited?
I previously exhibited in WA in July 2018 and I was very happy with the exhibition. It was a great learning experience to see what images really resonated with people. As a result, I have added several new images that are slightly abstract, and I've made some changes on the medium used.
Sydney is a new audience and I want to showcase the breadth of my work just like here in WA with additional new pieces. Plus, there will be some WA people that missed my exhibition here in Perth and are flying over for Mardi Gras and it is an opportunity for them to view when they are in Sydney.
Who are your photography heroes? Who do you take inspiration from?
I am a fan of Annie Liebovitz, Richard Avedon, Herb Ritts, Bruce Webber. I am told that some of my work has hints of Mapplethorpe and I am humbled by that comparison. Lucas Murnaghan, a Canadian photographer famous for his underwater pics, inspires me. His images are unique and is constantly looking for new ideas. I am inspired by people who push the boundaries and have a unique perspective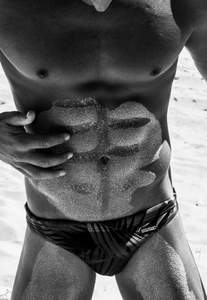 What makes you decide whether a photo should be in black and white or colour?
This is always a difficult task. I am a fan of both. I suppose the composition is always the final decider for me. It's also a function of what I want the viewer to take from the image. Sometimes the mood I am in tends to guide the decision. It is quite a subjective process.
Tell me about the photo accompanying this article, who is it, when was it taken?
The image is titled "Drawn by Sand". The model is Jack, who is a good friend. It was taken three years ago at the beach. Towards the end of a long shoot Jack had a little rest and when he stood up his upper torso was covered in sand.
He asked me if he should clean off the sand and I immediately said no. Jack drew some abs and slowly he removed the sand. It was totally unplanned, but I knew immediately that it had to be black and white. It's one of my most popular images and will feature in the Sydney exhibition.
What do you think the secret to making a good photo is?
Connecting with the subject is very important as is conceptualisation. Sometimes I may have a specific idea or concept and I will often draw the image I have in my mind. Planning is important- though sometimes all the planning in the world gives way to instinct and the moment. I am open to ideas and change in between shots and sometimes the winning shots have been the ones that were taken by being open to change and not overthinking the final image.
Exploring the Art of the Male Form by Richard Matias runs from 18 Feb to 3 March at TAP Gallery, 259 Riley Street Surry hills Sydney. See more photos from Richard Matias on his Instagram or website. 
Graeme Watson
---