Pink releases video for 'Just Like Fire'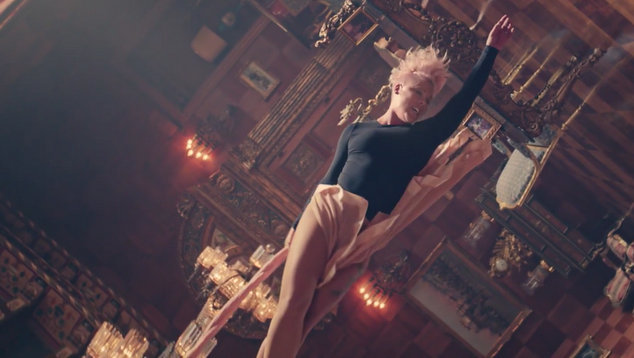 Pink is back after a long break with a new tune. 'Just like Fire' is from the upcoming Disney movie 'Alice Through the Looking Glass'.
The video sees the musician showing off her trademark aerial work, hanging out at home and swinging around the room.
Pink appeared on the Ellen show last week and chatted about the filming of the video.
"The hanging upside-down part is challenging," Pink said. "And it's not a good look — that's why it's not a close-up…people look crazy upside-down."
Fans are anticipating a lot of new music from the singer in 2016 as its been three years since her last solo release. The singer's seventh album is expected to appear in the latter half of the year.
During the hiatus she released a low key folk album with Canadian musician Dallas Green. The pair released their 'Rose Ave' album under the moniker You + Me.
"Just Like Fire' is just one song recorded for Disney movie, the singer has also laid down a cover of the Jefferson Airplane classic 'White Rabbit'.
Pink will perform the new tune live at the Billboard Music awards on May 22nd.
Take a look at the new video.
---

---