PM declares his views on marriage referendum are "well known"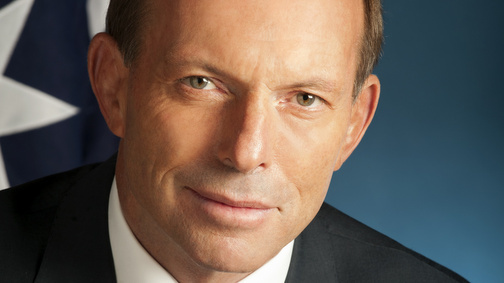 In question time this afternoon Independent MP Andrew Wilkie asked the Prime Minister if he would rule out a plebiscite on the issue of marriage equality.
The member for Denison asked;
"Prime Minister, the ban on same sex marriage is legislated discrimination and plain wrong. In response to the recent Irish referendum you stated that marriage equality in Australia is an issue for the parliament. To that end will you now rule out a plebiscite on same sex marriage?"
Prime Minister Tony Abbott's response was short and succinct. "Madame Speaker, my position on this is well known."
The Prime Minister has previously said he was not in favour a referendum, but also nted at the time he didn;t think anyone was asking for one. Since the Prime Minister made his statement a wide number of politicans and advocacy groups have called for a referendum.
Reporters previously asked Mr Abbott about a referendum immediately after Ireland delivered landslide support for marriage equality.
Back in May Mr Abbott said the issue of marriage was the preserve of the Commonwealth Parliament and referendums are only required for issues where a change to the constitution was required. At the time Mr Abbott said he did not believe anyone is Australia was calling for a referendum on this issue.
The final question time for the current parliamentary sitting got off to a lively start with Speaker of the House, Bronwyn Bishop, throwing a number of Labor politicians out of the house.
Labor's Chris Bowen and Tanya Plibersek were ejected under rule 94A and banned from re-entering the chamber for an hour. Labor's Mark Dreyfuss was named by the speaker and banned from the chamber for the remainder of the day, plus the first three days of the next parliamentary sitting.
Later in the session when the Speaker ordered South Australian MP Nick Campion out of the chamber, Labor's leader in the house Anthony Albanese noted that it was Ms Bishops 400th ejection since she took over the speaker's role.
Mr Albanese described Mr Champion as the Brian Lara of politics.  Ms Bishop said that the house only had 150 members but many on Mr Albanese's side were recalcitrant.
OIP Staff