PM Anwar Ibrahim: Malaysia will never accept LGBTIQ rights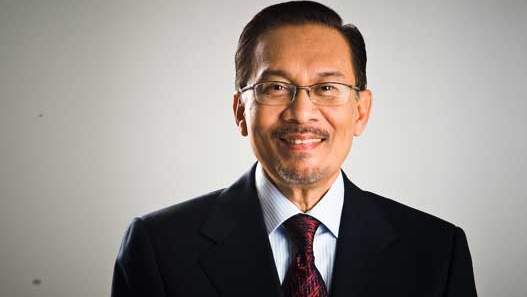 Malaysian Prime Minister Anwar Ibrahim says his country will never accept LGBTQ rights, but the government does not condone harassment or excessive action against the people who are gay, lesbian, bisexual or transgender.
The Prime Minister made the comments during an interview on CNN with acclaimed journalist Christiane Amanpour saying that people of all religions were opposed to LGBTQ rights.
"Muslims and non-Muslims, Christians, Hindus and Buddhists alike, there is a consensus – they do not accept this, open public displays of this (LGBT). But do we then go and harass them? That is a different subject. I do not approve of any attempt to harass."
The Prime Minister did however say that recent action against Swiss company Swatch who were accused of promoting gay rights by selling watching with the colours of the Pride flag was unwarranted.
"I wouldn't defend that action." the PM said, adding that he'd like to see the laws which were used to bring about the action changed.
Anwar who was jailed under the country's sodomy laws before having the changes reversed said he would still like to see law reform in this area too.
"I have made it quite clear that we have to review, look at the law; it should not be abused, in the case that I went through it was used for political persecution, but finally we have to respect the general sentiments of Malaysians," Anwar said.
Asked if Malaysian would accept a don't ask, don't tell approach to sexuality, Anwar said he hoped people would learn to be tolerant and avoid harassment.
"We should exercise some tolerance as the issue against the LGBT is harassment and that I think we have to avoid," he said.
OIP Staff
---

You can support our work by subscribing to our Patreon
or contributing to our GoFundMe campaign.