PM Malcolm Turnbull responds to Mardi Gras 'un-invitation'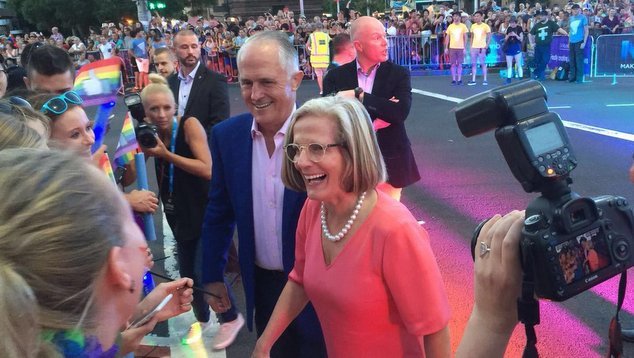 Prime Minister Malcolm Turnbull has responded to the news that he would not be formally invited to the Sydney Gay and Lesbian Mardi Gras next year.
Last week, the Mardi Gras membership voted on and passed a motion not to welcome the Prime Minister to the annual celebration in 2017.
Appearing on Sky News' Viewpoint program on Sunday, host Chris Kenny asked the Prime Minister whether he thought the move was a personal and partisan insult. Mr Turnbull said he has plenty of other options for celebrating Mardi Gras.
"I've had so many invitations from friends to go to their Mardi Gras parties that if Lucy and I do decide to go to the Mardi Gras next year, we'll have no shortage of opportunities and cheerful company to enjoy it with," the PM said.
Responses to the decision have been divided across the community. Some have celebrated the motion as an appropriate response to the government's divisive plebiscite plan, while many believe the approach is not a constructive way to reproach the Prime Minister.
Newly re-elected Mardi Gras board member, James Brechney, who suggested uninviting the Prime Minister at a marriage rally in October has celebrated the outcome on social media.
OIP Staff
---
Sources