Is Julia Gasper Britain's Most Anti-Gay Politician?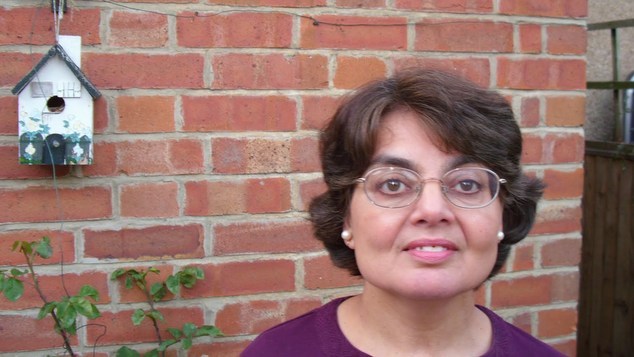 British politician Julia Gasper, who is standing for election in the European Parliament representing the English Democrats has called for social networking phone app Grindr to be banned, claims that World AIDS Day celebrates the disease, argues that anti-retroviral drugs only keep people alive to continue spreading HIV infections and lists just about everyone as being responsible for what she calls "homo-fascists".
Ms Gaspar has also claimed that there are too many homosexuals in the British parliament.
Gasper, who was previously a chair for the national UKIP party is now standing for election to the European Parliament in England's south east. Having left UKIP, Ms Gaspar is now standing for the English Democrats.
The aspiring politician wrote on her blog last month that there too many homosexuals in the British parliament.
On her blog Ms Gasper argues that homosexuals only make up less 1% of the population and that there are currently hundreds of homosexuals in the British parliament. Something which she sees as over-representation.
Citing the recent court case involving Tory MP Nigel Evans who was acquitted of sexual assault charges, Ms Gaspar highlighted his use of the dating app Grindr and said it was being used by gay politicians to give each other favours which was a, "violation of democracy". Ms Gasper said Grindr and other similar dating apps should be banned for public health reasons.
Ms Gasper has also listed off a long list of organisations and individuals who she blames for a rise of "Homo-fascists"
Citing the recent resignation of Mozilla CEO Brendan Eich who resigned after the company's employees lead a campaign for his replacement after it was discovered that he donated money to anti-gay marriage campaigns.
Ms Gasper said the campaign was the work of homo-fascists among those she accused were Harry Potter actor Daniel Radcliffe, Pope Francis, Barrack Obama, the European Union, the BBC, The Guardian, The Huffington Post, The Daily Mail, British Prime Minister David Cameron, the Archbishop of Canterbury, all English and American Universities, Amnesty International and many, many  others.
World AIDS Day has also been in Ms Gasper's sights, she describes the December 1st memorial and awareness day as a celebration for people who spread the disease.
"Every year we have a special day to celebrate AIDS and congratulate all those people who have done the most sterling work spreading this disease world-wide. It has been another year of glorious global achievement.
"Rising infections, more deaths and vast profits for the pharmaceutical industry are all good news. The NHS spends £1 billion per year on anti-retro-viral drugs that fool patients they are not really ill, and keep them fit enough to carry on with the same behaviour that caused this great blessing in the first place. This is a good way of getting rid of surplus money nobody needed or wanted." said Gasper.
Graeme Watson