Poll shows Coalition could lose votes over marriage equality delay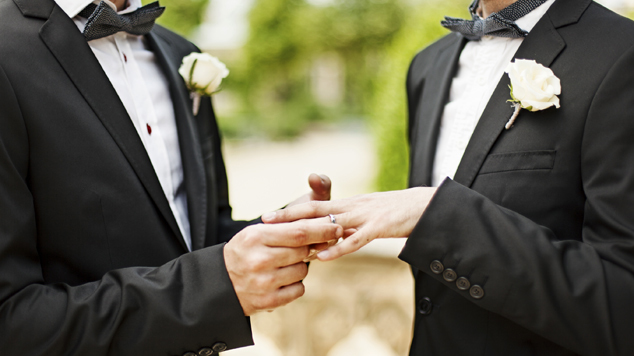 A new ReachTEL poll has revealed almost 40% of voters in Coalition electorates are less likely to vote for the Liberal and National parties if they continue to block a vote on marriage equality.
The poll commissioned by The Equality Campaign was conducted across 12 Liberal and National seats across rural, regional and metropolitan Australia.
These included Deputy Prime Minister Barnaby Joyce's seat of New England and Treasurer Scott Morrison's electorate of Cook.
The results also showed that nearly 20% of Coalition voters in these electorates would be less likely to vote for the government at the next federal election.
Executive Director of The Equality Campaign Tiernan Brady says that "every one of the Coalition seats surveyed backed marriage equality with an average of 61% of the electorates in support of marriage equality with some as high as 77%."
"This level of support reflects what The Equality Campaign has been hearing in the dozens of community forums we have been holding over the past month in rural and regional Australia. Marriage equality is an issue in every town and community across the country," he said.
Co-Chair of Australians for Equality Anna Brown adds that the clear message is that Australians overwhelmingly back marriage equality.
"Voters in Liberal and National Party seats want the government to get on with the job of making equality a reality for every Australia."
The poll also revealed that 66% of voters in Coalition seats believe it's important the government resolve marriage equality by a vote in the parliament this year, with almost 20% recognising this as very important.
Additionally, more than 55% of voters in these seats believe their MP should be allowed to vote freely on a same-sex marriage bill.
"The polling represents the strongest support for marriage equality we have ever seen in Coalition held seats," said Alex Greenwich, Co-chair of Australian Marriage Equality.
"The clear message from these electorates is they want the Coalition government to deliver a reform that celebrates fairness and equality, and to do so without any further delay."
The poll also registered that 56% of Coalition voters in these government seats believe that the Liberal and National parties are out of touch with the community when it comes to marriage equality.
"Now that a recent senate inquiry has unanimously recommended what a bill should look like, this polling should give the government the confidence that their electorates want this bill debated on the floor of parliament," Brown said.
"From Armidale to Perth, marriage equality is about real people, our family members and friends who just want the same dignity and standing and to be able to get on with their lives," Brady adds.
"It is time the government did their job and enacted marriage equality in line with the settled will of the Australian people."
OIP Staff