Port Hedland first to recognise same-sex couples in regional WA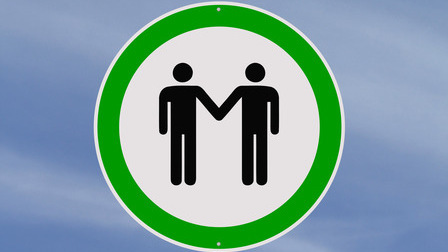 The Town of Port Hedland in regional Western Australia have created a relationship declaration register that formally recognises relationship status – regardless of gender.
Port Hedland's Mayor, Kelly Howlett, says she is proud of her town's council for leading the way in regional Western Australia.
"Tonight was a significant step forward for equality," Mayor Howlett said.
Mayor Howlett and her council engaged with the community to seek public opinion of the policy.
"The policy mirrors the City of Vincent's policy – which is Western Australia's only other local government to recognise same sex relationships." Ms Howlett explained.
"Under the policy, couples living in Western Australia are able to declare that they are partners and have this declaration recorded in the Town of Port Hedland Relationship Declaration Register."
Applying couples must sign a document stating they are making a relationship declaration in good faith and that the information is accurate.
Mayor Howlett expressed that there are a number of limitations to recognising same-sex unions from a local government level.
"The Marriage Act is Commonwealth legislation yet I understand that the City of Vincent, City of Sydney, City of Melbourne and Yarra City Council have entered relationship declaration programs."
"While it's not equivalent to same sex marriage it is a formal recognition of the relationship."