'Postcards from the West' team up archival images and local music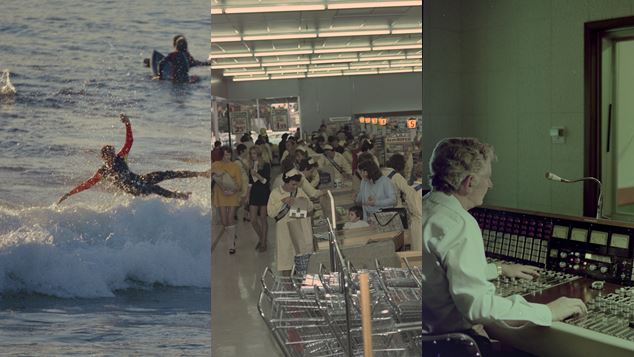 RTRFM have teamed up with the State Library of Western Australia to create a unique one off event.
For Postcards from the West some of the state's finest musical talent will play music alongside images from the library's vast film archives. The show will share our incredible history and the musicians will be composing brand-new soundtracks for the footage, playing live in the Studio Underground at the State Theatre Centre on Saturday December 15.
Catch the awe-inspiring post-rock of Tangled Thoughts of Leaving, the other-worldly electronica of Akioka, the brilliant beats of Diger Rokwell, the improvisational brilliance of Orphans and the wonderfully weird Kate Pass Kohesia Ensemble.

These five eclectic and innovative West Australian acts are all renowned for their boundary-pushing approaches to sound, and will all bring their distinctive sonic styles to these newly composed scores to archival film footage from the state library's collections.
From the depths of the WA desert to its shimmering, expansive coastlines; from the elements that have forged it to the people that have shaped Western Australia into a truly magical state, the state library's collections will be brought to new life as part of this rare one-off audio visual performance..
This is a one-off performance with each musical piece being conceived specifically for this project, and all delivered on a single night – perhaps never to be heard again. A truly wonderful and once in a lifetime experience for all lovers of WA music and our state's rich and varied history.
Grab your tickets now from www.ptt.wa.gov.au. They are strictly limited and will sell out.
Please note RTRFM Gold Subscribers do not receive free entry to this event due to it being a collaboration with a number of other organisations.
---