Being prepared for marriage equality and potential "sour losers"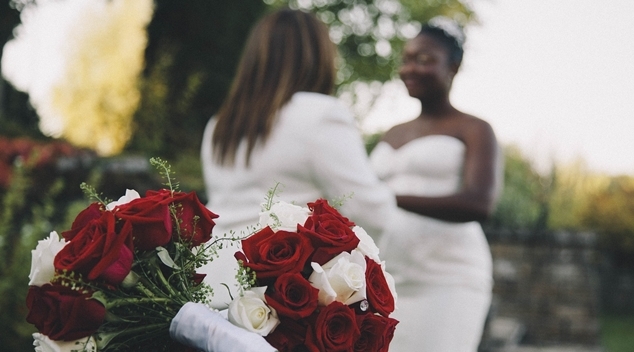 Seeing reports that some vocal opponents of Marriage Equality (including politicians, primarily those with a "religious" bent,) may well not accept a "YES" vote for marriage equality, I was reminded of a 2009 online opinion piece "An end to the right to discriminate" by Jim Wolfe, that I used when researching my submission to the (2009) Enquiry for a New Men's Health Policy.
Wolfe's article noted how giving religious bodies "Special Rights" to discriminate could potentially be in breach of Australia's international treaty obligations, as well as being (as I'd see it) questionable and unjustified.
Broadly speaking back in 2009 the initial Discussion Paper for the (then new) Men's Health Policy, only had reference to Gay and Bisexual Men, in the context of HIV/AIDS.
Amongst other things, my submission (along with others, it seems) noted the research about men who have sex with men, have a higher incidence of mental health issues (because of societal homophobia).  Therefore, the policy should also take account of these issues. Large parts of my submission also looked at the issue of "Special rights" for religious bodies. The final Men's Health Policy document now has more references to non-heterosexual men than the original discussion document.
While I'm not a lawyer, I expect that much of what Jim Wolfe wrote e.g. in relation to what I'll call in this Marriage Equality, context "Special Rights" for those of a religious persuasion, can well be applied here.
Whichever way the Marriage Law Postal Survey goes (and I hope and expect it will go "our" way) we can expect some turbulent times.
So, although we will hope for an overwhelming "YES" (we, assuming it goes "our way" I believe) can expect to experience more "Red Herrings", calls for "Special Rights" and attempts to delay passage of Dean Smith's bill.
As a result, I'd suggest it might be time to remember, the sorts of things previously suggested by:
It's also probably worth doing as OIP said a while ago about Dean Smith's bill, where they wrote: "Here's the bill and it's explanatory memorandum, read them for yourself and decide if this legislation will match your expectations of what marriage equality could like in Australia."
For those wanting to have an "interesting" debate with those of a religious bent, they may want to use the ideas or parts of the Open Letter to Dr Laura Schlessinger "Why Can't I own a Canadian" (widely circulated via the internet a few years ago,) it gives a reminder of how selectively the bible is used to justify opposition to Gay and Lesbian equality.
To finish, I'd like to quote the end of Jim Wolfe's article:
"In good faith, Australian states have attempted to accommodate the sensibilities of religious bodies with exemptions to their anti-discrimination laws. Unfortunately, many religious bodies have not managed their use of the exemptions well – rather, they have applied them arbitrarily and secretively. In Tasmania it has been shown that religious organisations can thrive in an environment that values both religious and sexual minorities.
Granting an exemption to a law bestows a great privilege, and a heavy responsibility on the beneficiary of that exemption. In failing to responsibly manage the exemptions available to them, many religious organisations have shown themselves unworthy of the privilege. At the same time, they've proven that the current exemptions to discrimination laws are indeed unnecessary for the free practice of religion in this country.
It's time for the exemptions to go."
Colin Longworth
Colin Longworth is a Psychologist in private practice and long-time volunteer counsellor with Living Proud and its predecessor organisations. 
---
Support OUTinPerth
Thanks for reading OUTinPerth. We can only create LGBTIQA+ focused media with your help.
If you can help support our work, please consider assisting us through a one-off contribution to our GoFundMe campaign, or a regular contribution through our Patreon appeal.