Get fired up for the inaugural Pride Sports Festival this November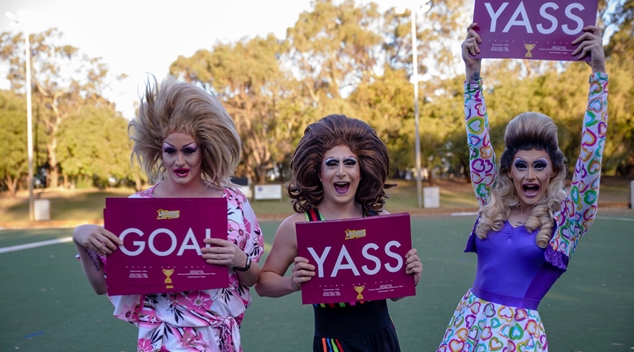 Following the great success of the Perth Pythons inaugural Pride Cup during last year's Pride celebrations, WA's queer sporting clubs are coming together for a massive new event this year.
The Perth Pride Sports Festival will celebrate local LGBTI+ inclusive clubs by putting on a showcase and affirming that everyone is welcome on the field.
Perth Rams rugby team, Perth Crush touch rugby, Roller Derby, Perth White Pointers water polo, AFL Women Community are all set to take part on the day, and the Perth Pythons will face off against the Sydney Bentsticks in a special event.
As well as the many games there will be stunning commentary by drag queens, and an outdoors Sundowner Celebration with drinks and DJ at the end of all the matches.
The Perth Pride Sports Festival will kick off on Saturday 17th November from 12pm at UWA Sports Club. For more information and announcements head to Eventbrite