Project Runway returns with a brand new line up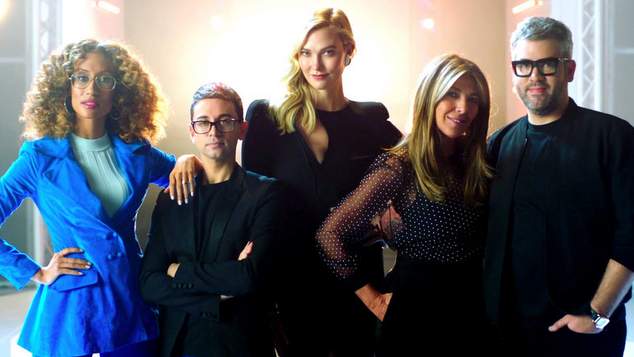 Project Runways seventeenth season will stream on Foxtel the same day as it airs in the USA. The fashion fight will be available from Friday 15th March, airing on Arena at 10:35am and an encore screenings at 5:30pm.
There's been a few changes for the new season, after 16 years at the helm of the show Heidi Klum has stepped down and been replaced by model Karlie Kloss. Mentor Tim Gunn has also departed and stepping up to the plate is designer Christian Siriano.
Siriano knows what it takes to succeed in the show, he won the fourth season of the program back in 2007. The designer made headlines around the world earlier this week for the stunning dress he created for Billy Porter to wear to the Oscars.

Judge Nina Garcia is the only remaining cast member, she's joined by designer Brandon Maxwell and journalist and former Teen Vogue Editor-in-Chief Elaine Welteroth.
The new look and feel continues with 16 new designers from across the United States and abroad who will compete for the coveted spot of a lifetime, a chance to show their collection during an exclusive runway show for industry insiders and influencers as well as win the largest cash prize in the show's history.
It's not just the cast that have changed, there's a whole new runway, and a brand new work room too.
Judges and special guests in the series will include Marni Senofonte, who is Kendall Jenner's personal stylist as well as the stylist behind Beyoncé's Lemonade and Super Bowl 50 looks; actress and Siriano muse Danielle Brooks, who judges a fierce challenge to design a dream dress for the women who keep New York City running; famed designer Dapper Dan drops by to inspire the contestants to think outside the box as he did with luxury fashions in the '80s; and to take things up another notch, rapper/songwriter Cardi B makes a surprise visit and gives commentary as only she can.
Want to see the designers stepping up to the challenge in Season 17? Click through to the Bravo website.
OIP Staff
---