Proud Awards Hall of Fame Winner: DJ Seb Sharp / Kinky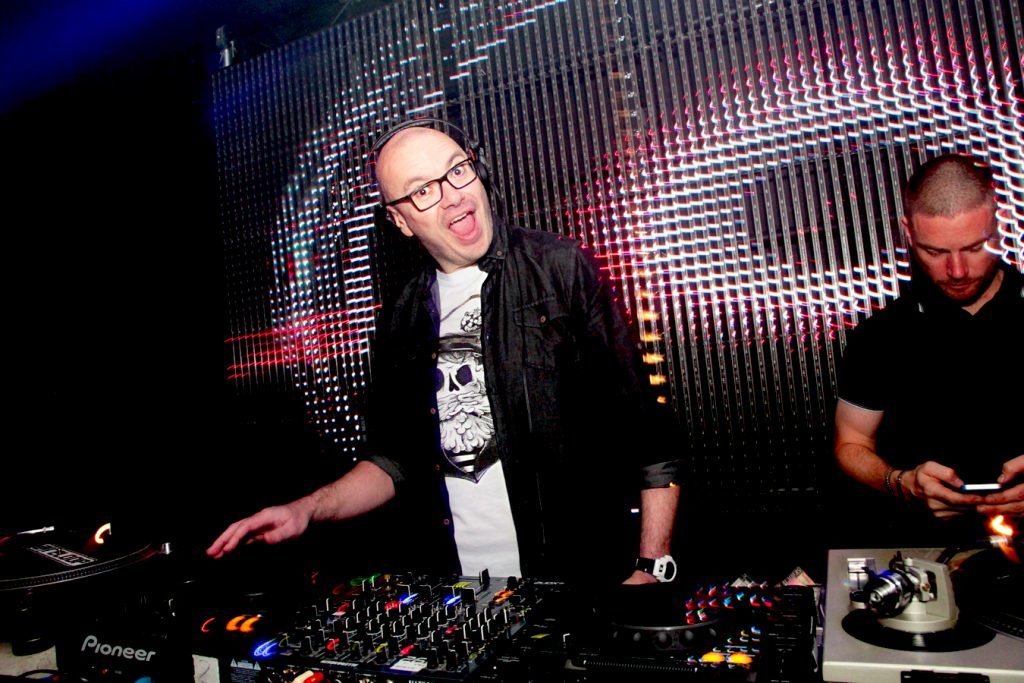 Perth's inaugural Proud Awards are fast approaching and the votes are being tallied to determine who you have chosen as your favourite performers, entertainers, shows and venues.
DJ Kinky (AKA Seb Sharp) has announced as the winner of the very first Proud Award, becoming the first name to enter the Hall of Fame.
Sharp, who has been obsessed with mixing since the age of 17, took on the mantle of DJ Kinky at the age of 24. Now spinning as Seb Sharp, the DJ is a local legend with a plethora of killer parties, radio gigs and unforgettable residencies under his belt – supporting artists from Trentemøller to The Freemasons and most recently celebrating Connections Nightclub's 40th birthday.
We caught up with Sharp to find out what makes a Hall of Famer.

How has the gay scene changed/evolved what we're listening to since you started on the decks?
When I was starting out, we used to have to walk uphill in the snow to get to the club, carrying the grammophone player on our backs. This is of course after we'd gotten up at the crack of noon to fetch the vodka from the well and made sure we'd fed all the drag queens, even the ones up in the back paddock.
Back then the gay scene was always ahead of the curve in terms of music trends but was driven more by the individual DJ and what they presented. Now, courtesy of the internet you're playing to a room who are are exposed to so much more music and are more informed than any prior generation. While this means you're really kept on your toes as a DJ it also means you're much more likely to find an appreciative audience if you want to try out new stuff. It's a great progression, I think.
You've worked with and supported some amazing artists over the years – what was your highlight?
Martha Wash live at Trade, which I think must have been '98 or so? No studio recording could ever do her voice justice, like this woman just has the most thunderous vocals. The sound tech had to prompt me to put on a record when she'd finished because I was just standing there like an idiot.
She signed some of my records later in the night and I got a hug, a definite life highlight.  I ran back to the DJ console squealing and flapping my wrists excitedly like the 24/7 masc 4 masc butch top I am.
What was your all time favourite event to play at? Pride 2000 Metamorphosis Party – it was in a warehouse in Northbridge and had the most incredible lighting rig and sound system. You know that bass you can feel in your chest? I finished my set with a trance mix of Sonique's 'Feels So Good' and in the breakdown the room went pitch black, they switched on these massive sweeping lasers and a thousand people just completely lost their minds.  I just have to listen to that track and the same amazing feeling just rushes back.
What does being chosen by the community as the very first Hall of Famer mean to you?
Picture wanting to give everyone you encounter a massive hug then that pretty much sums up the feeling. I'm so grateful to have been given the opportunities and support I've had over the years and this on top of all of that is incredible. It's hard to put into words – just, thank you!
Give us your top 5 dance-floor fillers that embody a sense of Pride.
That's not an easy one! Um… the first ones that come to mind;
Donna Summer – I Feel Love. It's sexy, hypnotic, timeless and sounds freaking amazing on a big sound system.
Sonique – Feels So Good. It has to be the Conductor and Cowboy mix though, which just soars. Absolutely does what it says on the packet.
Billie Ray Martin – Your Loving Arms. The definitive Brothers In Rhythm mix. Close your eyes and listen to it through headphones. Phenomenal track, it embraces you.
Paul Mac – Just The Thing. Again being bossy about the choice of mix but it has to be Sgt. Slick or get the hell out.  Six in the morning, sweaty packed dance floor, drop this as the last track and that a Capella breakdown will tear the roof off.
CeCe Peniston – Finally. Just a solid, uplifting record. That piano. That vocal. That time I met someone who thought it was called 'Violently'. What's not to love?
There's nothing from the last decade there. Yep. I'm officially old.