Prue MacSween uses transgender slur during 'Outsiders' appearance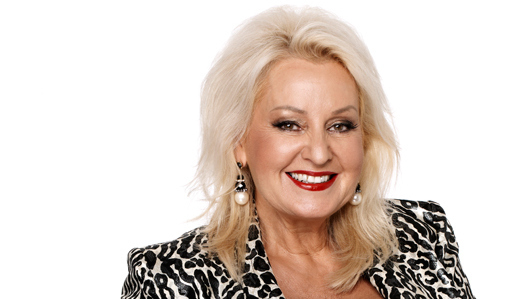 Social commentator Prue MacSween has shared her confusing thoughts on Mattel's new line of non binary dolls, and dropped a transgender slur into the conversation while railing against the toys.
MacSween made her debut as one of the co-hosts of the Sky News program Outsiders on Sunday morning and shared her opposition to the new non-binary dolls.
Confusingly MacSween said she was opposed to the dolls because they would brainwash children into accepting non-gendered role models – before complaining that other famous dolls reinforce gender stereotypes that leave women in the kitchen and the laundry.
Mattel's new Creatable World range gives youngsters a blank canvas to create their own character, with over 100 different combinations of hair, clothes and accessories.
MacSween said she just hoped the introduction of the new product would not lead to a backlash against Mattel's most famous doll – Barbie.
"I just hope people don't black ban Barbie, I hope that now that Barbie is relegated to the rubbish bin. This is absurd, I know that Ken is in the foetal position as we speak, but to confuse little children with this ridiculous initiative that is all about brainwashing and confusion.
"It's just so tragic that little kids can't be little boys and little girls. Boys naturally play with trucks , if they want to play with a baby girl, or a baby, or a doll, you know,  fine – let them do that, but it's a natural thing."
MacSween said she had visited a toy store the day before and was concerned that Barbie perpetuated gender specific roles for women.
"I was looking at Barbies yesterday in the shop, she's in the kitchen, she's in the laundry, she's doing all these stereotypical things that girls are supposed to do and you boys can't for some reason." MacSween said to cohosts Chris Smith and James Morrow.
The conservative commentator then went on to share her thought about people who are transgender before using a common slur.
"If we're looking at this transgender crap , and I'm saying that in the nicest possible way, I know that there are some people who feel they are transgender, but if we're talking about giving little girls options, or giving little boys options, of being a 'tranny' when they're playing with these dolls, what about the stereotypes that they're reinforcing about a girls role is in the kitchen!" MacSween said.
Despite MacSween's claim that the dolls are teaching young boys to be transgender, the new line of dolls simply doesn't state a gender for any of their characters.
It's not the first time the social commentator has voiced her opposition to representations of diversity. Back in 2016 MacSween called for the creators of a kindergarten program that focussed on diversity to be arrested.
MacSween was a regular guest on Channel Seven's Sunrise program until March 2018 when she created furore over her comments about indigenous children. She has since been appearing on Channel Nine's Today Extra and has become a regular contributor to Sky News.
OIP Staff
---