Prue MacSween has a rant at "lefties" over kindergarten program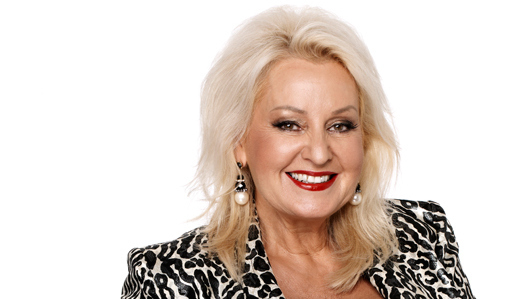 Social Commentator Prue MacSween has hit out at the creators of a educational program that aims to teach kids about diversity calling for them to be arrested.
Yesterday the Herald Sun featured a story highlighting a program in kindergartens that will feature dress-ups and address rigid views of gender.
This morning MacSween appeared on the breakfast TV program 'Sunrise'.
Host Andrew O'Keefe said he couldn't understand why there is a perpetual focus on the tiny minute little aspects of much larger programs.
"I'm glad there is!" MacSween said, "I think these minuscule little programs are disgustingly malicious and dangerous."
Ms MacSween said she would like to "round up" the people who wrote the program and have them incarcerated.
"I'd like to round-up all these leftie ideologues who sit in their Chardonnay sipping offices and dream up these ridiculous ideas, which I think are child abuse. I would like to put these bloody people in jail." Ms MacSween said.
Ms MacSween said education should focus on reading, writing and arithmetic.
The other panelist on the show Gretel Kileen said the media reports on the program had been sensationalist and were honing in on the cross dressing element.
"My son dressed as a boiled egg when he was a kindergarten!" Kileen exclaimed, before arguing that traditional fairy tales could potentially do more psychological damage to children, noting she was brought up to believe a Charming Prince would appear to solve all her problems.
Kileen defended the program saying it was just about teaching about difference, while MacSween said the diversity programs were "stupid" and created by "leftie wankers" and "card carrying socialists".
This afternoon a spokesperson for Early Childhood Australia denied the program was about sex education for toddlers . Carolin Wenzel told ninemsn the program was not about sex education or gender identity and was designed as a long term violence prevention program.
Early Childhood Australia CEO said the program had nothing to do with sex education.
"Start Early is a free online program to help early childhood educators explore how everyday behaviours and attitudes shape young children's relationships for life," CEO Sam Page said. "It's about starting early to preventing domestic and family violence in the long term.
"There are no plans to roll out programs in kindergartens or pre-schools about cross-dressing or sex education. It's about teaching children to respect each other."
Watch Prue MacSween's angry rant below. 
Kids Being Taught Sexuality IssuesToddlers to be taught about cross-dressing in controversial sex education program. Good idea or not? MORE: http://yhoo.it/1XCqaoX#sun7

Posted by Sunrise on Saturday, March 5, 2016