Push to remove transgender experts from debate on treatments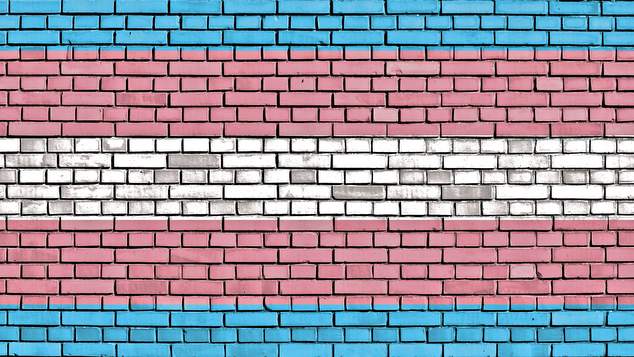 Professor John Whitehall from the University of Western Sydney is urging the government to hold a parliamentary inquiry into transgender healthcare.
His call has also been backed by Trans Dissent Australia, the small online group who are agitating for a shutdown of transgender youth treatments in Australia.
Last month the groups called on federal government to hold a national inquiry into the treatment protocols for transgender youth, arguing that gender dysphoria is a "mass social contagion" claiming that medical professionals across Australia are rushing youth into being prescribed puberty blockers and hormone treatments.
Their campaign has been supported by News Corp, primarily through The Australian newspaper which has published almost daily articles criticises treatment for gender dysphoria.
The newspaper claimed that Health Minister Greg Hunt had ordered the Royal Australasian College of Physicians to hold an inquiry into the issue, but the medical body were quick to highlight holding inquiries is not within their remit.
Now the group have begun arguing that experts in transgender health who were involved in creating Australia's guidelines for treatment should be exempt from contributing to the review of the practices. They have also argued that the role of social media in the lives of transgender people needs to be formally investigated.
While the group are getting a lot of attention from The Australian and presenters on Sky News, it has also been highlighted that many of the people noted to be experts by the media have no experience in working with transgender healthcare.
During a recent appearance on Sky News Professor Whitehall admitted that in his more than fifty years of practice he had never treated a patient experiencing gender dysphoria.
The Guardian has noted that Professor Whitehall is given an extraordinary amount of media coverage for something he is not an expert in. As of 21 August, Whitehall has been quoted 61 times in major TV, radio, print and online in 2019, compared with just 14 collective mentions for prominent doctors who do work in the area including Dr Michelle Telfer, or GP and LGBTI health provider Dr Fiona Bisshop.
Whitehall received the most coverage from the Australian, Sky News, and Macquarie Radio – parent company of 2GB. This aligns with a 2017 study that found Whitehall was cited nearly three times more than other medical professionals in Australian media.
Western Sydney University told OUTinPerth that it expected staff to be clear that when making comments outside their area of expertise that they should clearly note that those views are separate to that of the tertiary institution.
"Western Sydney University respects academic freedom and freedom of expression and encourages informed debate, and works to ensure academic staff meet the appropriate standards for academic inquiry and commentary. The expression of views that extend beyond an academic's field of expertise and published research should be done outside of their association with the University." a spokesperson said.
"Western Sydney University is an inclusive and respectful place of study and work, and supports the rights and safety of students and staff from gender and sexuality diverse backgrounds."
OIP Staff
---