Pussy Riot Members To Be Freed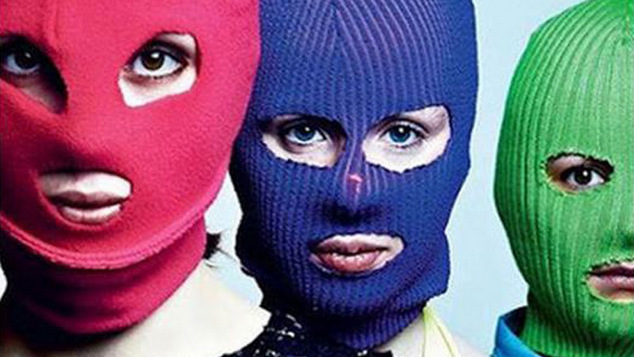 The two jailed members of rock band Pussy Riot are set to be freed as the Russian parliament passes an amnesty.
The State Duma, the country's lower house, unanimously approved the amnesty proposed by President Vladimir Putin to mark the 20th anniversary of the passage of Russia's post-Soviet constitution.
The amnesty is expected to bring about the release of Pussy Riot and prevent 30 Greenpeace activists from progressing to trial on charges of hooliganism.
The move has been seen as a 'clean up' act before the commencement of the Sochi Winter Olympics, removing two of the most controversial court cases that have been criticised by the West.
Pussy Riot members Nadezhda Tolokonnikova and Maria Alyokhina were given two-year  sentences over an anti-Putin protest in a Moscow cathedral. The sentences have have been criticised in the West as excessive.
Pussy Riot are a feminist punk protest group based in Moscow. The perform with coloured balaclavas and use stage nick names. There performances are often delivered in a guerrilla impromptu style. They film their performances and edit them into video clips that are distributed online.
OIP Staff