Pyne suggests Liberals might work with Labor on plebiscite question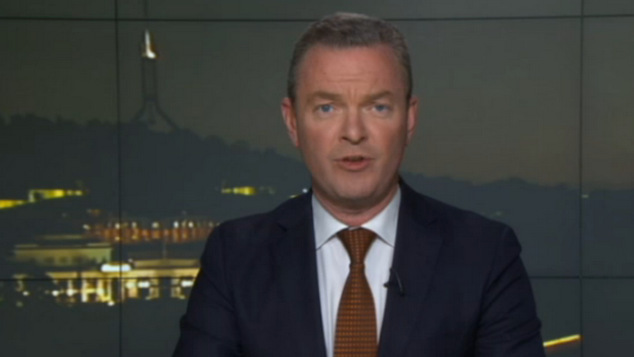 Christopher Pyne has suggested that the Coalition may work with the Labor on the wording of the plebiscite question  as part of a strategy to get their support.
The government's plan to hold a plebiscite on the issue of marriage equality looked in doubt yesterday as The Nick Xenophon team ruled out giving an support to the enabling legislation.
The declaration means that the government must get the Labor party's support if it has any hope of putting their plebiscite plan into action.
Pyne, the Leader of the House, told the ABC's '7:30' that Attorney General George Brandis was working with Labor's Mark Dreyfus on how the legislation would be worded, but also argued that the opposition should support the plebiscite if they really wanted to see marriage equality achieved.
Christopher Pyne said if the Labor party did not support the plebiscite they would have stood in the way of same sex marriage coming into law in Australia.
"Our policy is to have a plebiscite. Labor knows that. The Greens know that. Nick Xenophon's party knows that, and they're basically thumbing their nose at the will of the people." Pyne said.
Discussion about the plebiscite legislation dominated political discussion as politicians returned to Canberra for opening on the nation's 45th parliament.
New Liberal MP Tim Wilson told reporters are he arrived at parliament house that the pathway for marriage equality was simple.
"We're going to have a plebiscite, we're going to win the plebiscite, and it's going to be an enormously proud day for our country." Wilson said in a door stop interview.
Later in the evening Attorney General George Brandis reiterated the government's position that a plebiscite was the only way same sex marriage to be achieved.
Appearing on the ABC's 'Lateline' Senator Brandis said the Labor party needed to "get out of the way" and let the move towards marriage equality progress forward.
"Mr Shorten needs to know that if the Labor Party decides to stop the plebiscite bill, then they will have stopped gay marriage for the foreseeable future." Senator Brandis said.
Senator Brandis said gay and lesbian people who he had spoken with were sick to death of being treated as pawns in the political game. The Attorney General said many gay and lesbian people had told him they supported the plebiscite.
"It's not the preferred option of many," Senator Brandis said, "but most of the people to whom I've spoken are sensible and pragmatic enough to know that the surest course, the most direct course now, to the outcome that they want, and I support, is through a plebiscite."
Senator Brandis said concern raised by former High Court judge Michael Kirby regarding the unusual political choice of a plebiscite to decide the issue failed to appreciate the unique nature of the institute of marriage.
OIP Staff