Q-Life expands services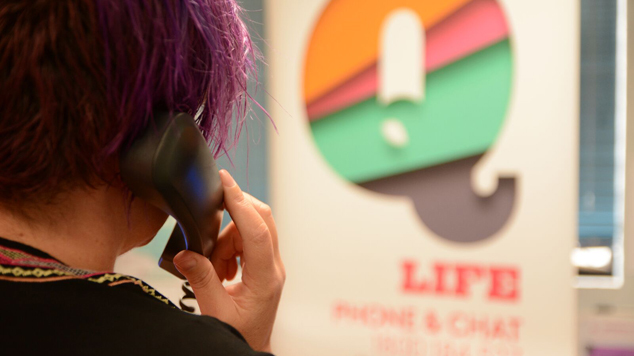 Q-Life, the LGBTIQ+ counselling service and suicide prevention initiative has expanded their services.
The phone line is now open from 3pm all the way through to midnight, and a web chat service has also been successfully introduced.
The service offers a huge range of services covering requests from people who are looking to meet other people, referrals to doctors and psychologists and also isolated people who just need to have a chat with someone.
Coordinator Bella Broadway said the WA service was catering to a broad range of clients and as a peer based service Q-Life makes sure its volunteers come from all different backgrounds.
The service isn't just for the LGBTIQ community, they also offer services for family members who might be coming to terms with a relative's sexuality and for businesses who may have questions about assisting a LGBTIQ community member.
Look out for Q-Life's float in the Pride Parade on November 21st. Find out more at www.QLife.org.au or call 1800 184 527 for the help line.