QANTAS CEO Alan Joyce takes up patron role at The Pinnacle Foundation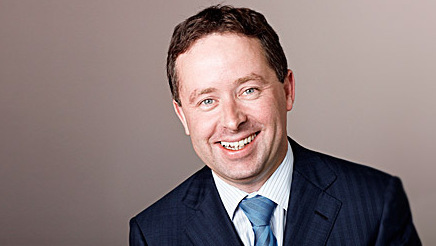 The Pinnacle Foundation has announced that Alan Joyce has accepted the role as a Patron of their organisation.
Joyce, together with partner Shane Lloyd, have a long-term association with the registered charity, helping the organisation in its mission to give young LGBT+ Australians a chance to achieve their full potential.
Joyce said he was honoured to become a patron for The Pinnacle Foundation.
"Pinnacle's work with disadvantaged and marginalised LGBT+ Australian's has already changed so many lives through mentoring support and education."
"No Australian should miss out on opportunities simply because of their sexuality or gender identity, which is why the Foundation's work helping young people position themselves for success through education is vital," Joyce said.
Paul Zahra, Chair of The Pinnacle Foundation said it was a great honour to have Joyce among the organisation's patrons.
"The Pinnacle Foundation is thrilled and honoured that Alan joins our venerable list of Patrons."
"Our Patrons are highly respected individuals who play a critical role in Pinnacle's volunteer team. Many young LGBT+ students are isolated by their families and communities and severely bullied at school, all of which impacts their education. It is extremely important that our Patrons shine a spotlight on this issue," Zahra said.
Janine Middleton, CEO of The Pinnacle Foundation, said both Joyce and Lloyd had been powerful voices for change.
"Alan and Shane, who is Chair of our NSW Regional Committee, have been powerful advocates for change for LGBT+ Australians and have also been long-time supporters of The Pinnacle Foundation as Cornerstone donors."
Joyce joins the current Patron in Chief, Her Excellency the Hon Linda Dessau AC, Governor of Victoria, and Patrons The Hon Michael Kirby AC CMG and Professor Kerryn Phelps AM.
Source: Media Release
---