Real Housewives of Melbourne introduce new cast members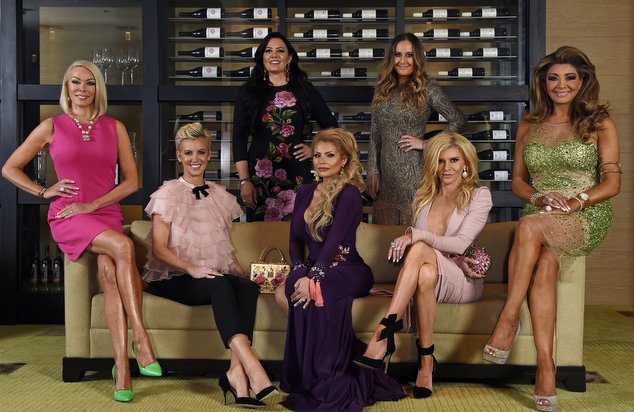 The Real Housewives of Melbourne will be back on our TV screens once again, and they've just announced two new cast members will be joining the popular reality drama.
The new housewives are Sally Bloomfield  and Venus Behbahani-Clark.
Venus is a 35 year old married mother of two. The Persian born lawyer grew up in Italy, migrating to Australia in the 80's.  Venus is described as being incredibly competitive, opinionated, smart and confident. She is currently working on her own line of contouring cosmetics.  Venus and her husband James own property in Melbourne, Dubai and Lake Como.
Also joining the cast is Sally Bloomfield – 51 year old widow and mother of two.  Sally owns a homewares store Bloomfield and Webber in Barwon Heads on the Bellarine Peninsula and a boutique hotel in Bali which she is now in the process of renovating.  Sally is set to launch her accessories range, Bloomfield – focussing on sunglasses and handbags later this year.
Returning for the fourth season of the show will be Gamble Breaux, Jackie Gillies, Gina Liano, Janet Roach and Lydia Schiavello.
Three housewives however will not be back for the new series. Chyka Keebaugh, who had been with show since its beginning, announced she would not be taking part in future series at the end of last years episodes.
Pettifleur Berrenger, who joined the show in its second series, and Susie McLean who signed on for the forth season are no longer in the cast.
Pettifluer decided not to return to the series and has signed on to be a celebrity contestant in Channel Seven's new cooking show Hell's Kitchen. Please Like Me star Debra Lawrence, David Oldfield and Lincoln Lewis are also signed up for the show.
Susie has decided to focus on her upcoming home wares range and her charity work. She recently began dating comedian Mick Molloy.
The new series of the show is currently filming but no date has been set for it's screening. The new offshoot Real Housewives of Sydney finished airing last week.
OIP Staff.