Religious freedom review calls for gay students to be turned away from schools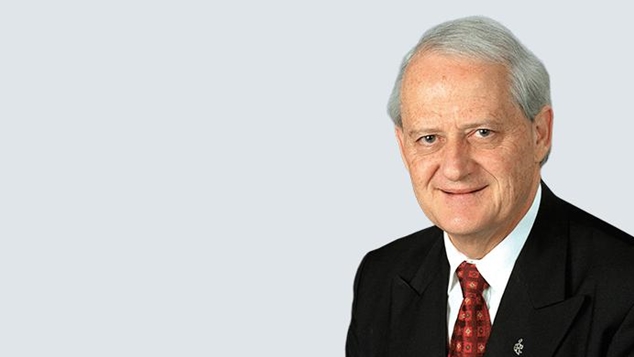 The Age has published details of the government's Ruddock Review into Religious Freedom sharing that the report calls for religious based schools to have the ability to turn away students who they determine to be gay or transgender, and not hire teachers who are same-sex attracted or transgender.
The report however argues that existing teachers should not be fired if they enter a same-sex relationship or marriage, and school must have clear publicly available policies.
The government commissioned the review following the same-sex marriage debate appointing former Attorney General Phillip Ruddock to chair a panel looking into the issue of religious freedom. The inquiry's session were not held in public and there is no publicly available record of what was said during its closed sessions.

Despite receiving the report over four months ago the government has kept details of what it recommends secret and has declared it's contents must be kept secret while cabinet debates its proposals. There have been widespread calls for the report to be released ahead of the Wentworth by-election.
Prime Minister Scott Morrison has indicated that his government may introduce new legislation to protect religious freedom even if the report does not include such recommendations. The Prime Minister has said in interviews that he is concerned about challenges that may arise in the future.
The Age reports that it has seen the report and lists some of the recommendations contained within. The report apparently warns the government off making any radical changes to anti-discrimination laws such as allowing businesses such as bakers or florists to refuse to service customers because they are opposed to same-sex marriages. The report is said to declare that there is no "imminent peril" to religious freedom in Australia.
One area where the review does reportedly suggest a change could be made at a federal level is in relation to schools being able to turndown enrolments from students who are same-sex attracted. Currently in some states, like Western Australia, students and teachers can be rejected by religious based schools, while other states like Tasmania offer protections against discrimination.
"There is a wide variety of religious schools in Australia and … to some school communities, cultivating an environment and ethos which conforms to their religious beliefs is of paramount importance," the report is said to note.
"To the extent that this can be done in the context of appropriate safeguards for the rights and mental health of the child, the panel accepts their right to select, or preference, students who uphold the religious convictions of that school community."
The review recommends that the permission to reject students would only apply to new enrollments and would need to be clearly communicated to students when they joined the school community. The report also suggests state's should ensure that teachers are not discriminated against if they choose to enter a same-sex marriage.
The report does not contain any recommendations to change the marriage act, nor does it contain any recommendations to establish a religious freedom act. The lack of recommendations for significant legislative change is likely to anger conservative politicians and religious groups who had been pushing for wide ranging changes.
The Greens MP Alison Xamon has introduced a bill into the Western Australian parliament to protect all teachers and students are religious based schools from being fired or expelled. The state's Attorney General John Quigley has said that the McGowan government is unable to consider the issue until the federal report is released.
The religious freedom review is also said to declare that Australia's blasphemy laws are redundant and should be scrapped, and that there is no evidence that funding to faith based charities is under any threat.
OIP Staff
---