Remembering Pete Burns on what would have been his 60th birthday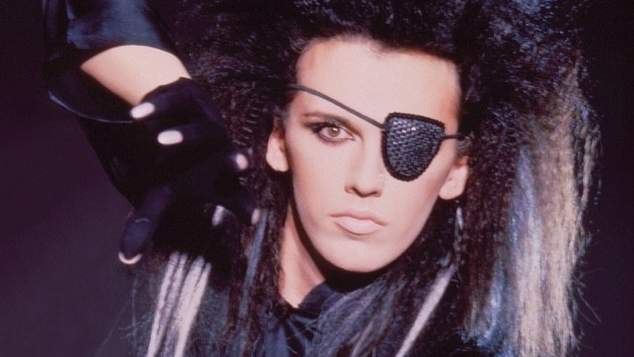 Pop sensation Pete Burns would have celebrated his 60th birthday today. The singer passed away in 2016 aged 57 after suffering cardiac arrest.
Best known for Dead or Alive's smash hit You Spin Me Round (Like A Record), the singer was notorious for playing with typical gender conventions and is seen by many as a pioneer of self expression.
The outgoing singer was asked to leave his Catholic High School when he was 14 because his fashion was becoming too outlandish.
In 1979 Burns was in a goth band called Nightmares in Wax, the outfit only released one twelve inch single.A year later, with some line-up changes they transformed into Dead or Alive. The band released some indie singles before signing to  a major label in the early '80s.
The band's debut album Sophisticated Boom Boom came out in 1984 and featured their take on the K.C. and the Sunshine Band disco tune That's the Way I Like It.
The band found worldwide success when they teamed up with producers Stock, Aitken and Waterman to record their second album Youthquake. It spawned the massive hit You Spin Me Right Round (Like a Record).
The success of the single made Stock, Aitken and Waterman sought after producers and they went on to make hits for Bananarama, Mel and Kim, Kylie Minogue, Jason Donovan and a swag of other artists.
The band went on to record several albums and had many hits including My Heart Goes Bang, In Too Deep, Something in My House, Lover Come Back to Me, Turn Around and Count 2 Ten, Come Home With Me Baby and Save You All My Kisses.
In the early '90s Burns also teamed up with an Italian techno outfit called Glam, releasing the track Sex Drive. He also released a cover of David Bowie's Rebel Rebel collaborating with Dead or Alive band mate Steve Coy under the name International Crysis. Coy would later take on the role of Burns manager. In 2004 he released a collaboration with Pet Shop Boys titled Jack and Jill Party.
In 2006 Burns returned to the spotlight when he took part in the UK television show Celebrity Big Brother. Many fans noted that the singer looked remarkably different having undertaken many cosmetic surgery procedures over the years. He appeared on many British reality TV programs including The Weakest Link and Celebrity Wife Swap.
Burns passed away in 2016, he was survived by his husband Michael Simpson, and his ex-wife Lynne, who he remained close to.
OIP Staff
---