Renee Zellweger becomes Judy Garland in first trailer for 'Judy'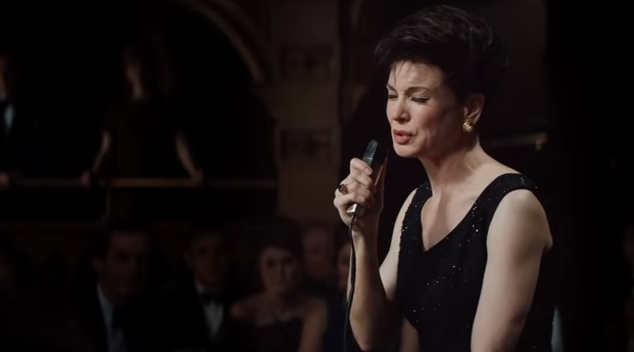 Renee Zellweger has totally transformed in the first trailer for the upcoming biopic focusing on the life of the legendary Judy Garland.
Judy follows Garland as she arrives in London in 1968, preparing to battle through illness and addiction to perform in sold-out theatres for her fans.
Based on the Tony-Award nominated Broadway play End of the Rainbow by Peter Quilter, the film tells Judy's story from her arrival in London to her sudden death in 1969 at the age of 47.
Zellweger says having the opportunity to play the The Wizard of Oz star was magical.
"It was such a joy learning about the magnificence of this person," Zellweger said.
"I've always admired her. She was so quick and so funny. She could hit the ball back with the best of them."
Garland's daughter, Liza Minnelli, spoke out against the film last year – taking to social media to distance herself from the biopic.
"I have never met nor spoken to Renee Zellweger… I don't know how these stories get started, but I do not approve or sanction the upcoming film about Judy Garland in any way," Minnelli wrote.
"Any reports to the contrary are 100% fiction."
Hear Zellweger sing Over The Rainbow in the debut trailer for Judy below.