Report shows increase in anti-LGBTIQ+ violence during Stonewall 50th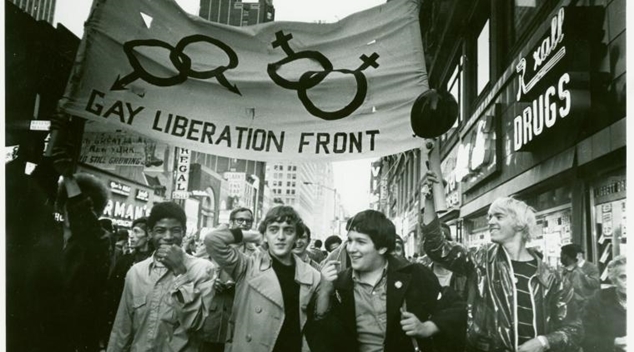 A new report out of the US has highlighted an increase in violence against the LGBTIQ+ community as the nation celebrated the 50th anniversary of the Stonewall Riots earlier this year.
Pride and Pain: A Snapshot of Anti-LGBTIQ Hate and Violence during Pride Season 2019 was released by the National Coalition of Anti-Violence Programs, monitoring the time period from May 15th – July 15th 2019 which surrounds the USA's June Pride Month.
"These incidents include a spike in anti-LGBTQ homicides, the deaths of two trans women who died while in custody of the state, targeted threats and attacks, and other incidents of violence aimed at and impacting LGBTQ community members and institutions," the report reads.
"As in our report Lesbian, Gay, Bisexual, Transgender, Queer and HIV-Affected Hate and Intimate Partner Violence in 2017 released earlier this year, NCAVP includes all of these incidents as a way to better understand the full scope of violence experienced by LGBTQ people."
The report notes 22 anti-LGBTIQ+ protests, six incidents of dating/hookup/partner violence, two fatalities in detention (both trans women of colour) and 14 homicides – seven of whom were also trans women of colour.
"These incidents must be contextualized within a culture of hate that is encouraged by our current federal administration and president. From an increase in the number of legislative attacks on the rights and protections of LGBTQ communities, to an increase in the severity of hate violence against LGBTQ people, our collective struggle continues."
"While major political and cultural gains have been made by LGBTQ people over the last half century, LGBTQ people are still regular targets of hate violence and LGBTQ people of color, especially Black trans women, are especially impacted."
The report also notes a targeted campaign to shut down Drag Queen Story Hours – a major talking point for anti-LGBTIQ+ conservatives globally – as well as the outpouring of support for these events from the community.
"Supporters repeatedly defended Drag Queen Story Hour (DQSH) in their communities. Most often, supporters far outnumbered protesters as in Albuquerque, NM where 250 supporters were mobilized compared to about six protesters. In Leander, TX, the community came together to save DQSH. After the library cancelled the event, a local church stepped in to host it, booking a conference room in the same library for the event, and drawing a crowd of over 100 supporters."
"This Pride season, the LGBTQ community showed its determination to honor the memory of Stonewall by continuing to stand up in the face of discrimination, and for the dignity and safety for all."
OIP Staff
---