Respected HIV activist Jim Hyde remembered for his contributions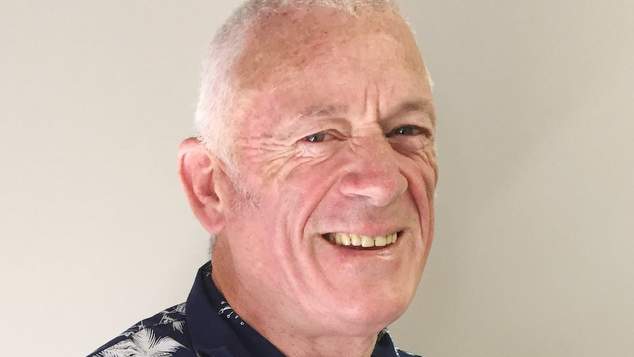 Victorian HIV organisation Thorne Harbour Health says its organisation has lost a tireless leader, community activist, and gay community advocate with the passing of Professor Jim Hyde.
Professor Hyde's death was announced on Monday and the organisation, which was previously known as the Victorian AIDS Council, highlighted his almost 30-year with the organisation.
Remembered as an active and vigorous board member, Professor Hyde's  involvement with the organisation has been characterised by passion, intelligence, strategic insight, and a fierce commitment to the HIV and AIDS sector as well as the LGBTI community as a whole.
Professor Hyde was a life member of the Victorian AIDS Council (VAC) and was, in fact, the General Manager of the organisation from 1990 to 1994. During that time, he guided the organisation in its development from our modest premises in Collingwood to their relocation to Claremont Street in South Yarra.
He was also at the helm of the organisation in 1993 when the first Positive Living Centre opened on Acland Street in St Kilda. Professor Hyde was also a founding member of the AIDS Council of South Australia and the South Australian Gay and Lesbian Rights Lobby.
He also held senior policy positions in both the New South Wales and Victorian Departments of Health, including serving as Victoria's Director of Public Health where he brought his grassroots activism and community awareness to bear on matters of high level public policy.
He was awarded the inaugural Rainbow Award for Leadership in the Gay Community in 1993 and the PLWHA Victoria President's award for Services to the Positive Community in 2008.
Professor Hyde was an Adjunct Chair at the University of Western Sydney, an Honorary Senior Lecturer at the Monash Centre for Ethics in Medicine and Society, and a Professor of Public Health Policy at Deakin University.
Yesterday Thorne Harbour Health said Professor Hyde could be seen by some as provocative in his relentless pursuit of issues related to the health and wellbeing of LGBTI communities.
"He could be a fierce opponent and a formidable ally. Jim always said, 'I try to contribute as best I can.' Through all his endeavours, he sought to make our community a safer, healthier, and more secure place." the organisation said in a statement.
"He was a great strategic thinker, a skilled negotiator and policy expert, as well as a generous elder of our community," said Thorne Harbour Health President Chad Hughes.
"Whenever we came across complex issues related to the organisation, Jim was always ready with sage advice and critical insights that I personally, and the organisation as a whole, benefitted from. From the sale of our previous premises in South Yarra to our recent rebrand and countless other matters, his legacy is significant."
Thorne Harbour Health CEO, Simon Ruth said Professor Hyde brought great insight to the organisation.
"Jim's insights were always informed by a keen sense of where the organisation had been historically, what it needed in the present, and how we needed to develop for future sustainability. He brought to our organisation, and LGBTI people more generally, a deep community knowledge informed by passion and determination. He will be missed."
Jim is survived by his daughters, Sophie and Alice, their families, and his partner Glenn.
Source: Media Release
---